Here's What's Coming To Netflix in March 2021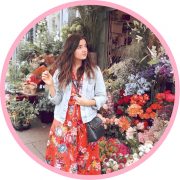 With every new month comes the age old question… "what's coming to Netflix?"
Wonder no more! We've rounded up some of the best TV shows and movies to Netflix in March 2021…
What's Coming To Netflix in March…
Moxie
Release date: March 3rd
Fed up with the sexist and toxic status quo at her high school, a shy 16-year-old finds inspiration from her mother's rebellious past and anonymously publishes a zine that sparks a school-wide, coming-of-rage revolution. Based on the novel by Jennifer Mathieu. Directed by Amy Poehler.
From the trailer, this feminist-focused Netflix original is definitely on our watch list.
Yes Day
Release date: March 12th
For 24 hours, kids make the rules. Always feeling like they have to say NO to their kids and co-workers, Allison and Carlos decide to give their three kids a YES DAY — where for 24 hours the kids make the rules. Little did they know that they'd be going on a whirlwind adventure around Los Angeles, that would bring the family closer to each other than ever before.
Brooklyn Nine-Nine (Season 7)
Release date: March 26th
Comedy series following the exploits of Det. Jake Peralta and his diverse, quirky colleagues as they police the NYPD's 99th Precinct. Season 7 starts with Captain Holt struggling with his demotion to beat duties and Jake and Amy thinking about starting a family.
Marriage or Mortgage
Release date: March 10th
Married or single, we've all heard it. "You could buy a house for the price of that wedding!" But have you ever stopped to think, what if you actually did?
Couples must decide between their dream house or their dream wedding. Hoping this will fill the 'Selling Sunset' shaped hole in my life!
What TV shows and movies coming to Netflix in March are you most looking forward to?