Here's What's Coming To Netflix in September 2021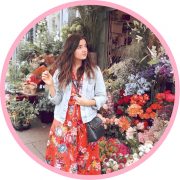 We've taken a look at what's coming to Netflix in September, and selected the TV shows and movies we think you'll love…
Coming To Netflix in September 2021…
"Social butterfly Cassie experiences the biggest party foul of all… dying during her birthday week. To her surprise, she's gifted a second chance to right her wrongs on Earth by reconnecting with loved ones, and most importantly, prove that she's worthy enough to get into the big VIP room in the sky."
Victoria Justice stars in this comedy that sees her character, Cassie, being given the opportunity to fix her wrongdoings after she passes away.
"When Alex (Winslow Fegley), a boy obsessed with scary stories, is trapped by an evil witch (Krysten Ritter) in her magical apartment, and must tell a scary story every night to stay alive, he teams up with another prisoner, Yasmin (Lidya Jewett), to find a way to escape."
Coming September 15th.
Fellow F1 fans will enjoy this one!
"The ultimate documentary of Formula 1 icon Michael Schumacher. SCHUMACHER features rare interviews and previously unreleased archive footage and traces a very sensitive and critical portrait of the seven-time world champion. This is the only film supported by his family."
Coming September 15th.
"It's a new year, Otis is having casual sex, Eric and Adam are official, and Jean has a baby on the way. Meanwhile, new headteacher Hope (played by Jemima Kirke) tries to return Moordale to a pillar of excellence, Aimee discovers feminism, Jackson gets a crush and a lost voicemail still looms. Prepare for commitment animals, alien phenomena, vulva cupcakes and much more of Madam Groff."
We have been looking forward to this one for ages!
Coming September 17th.
"Set against the backdrop of senior year at Winchester as well as a not-so-distant, post-pandemic future, "Dear White People Vol. 4" finds our characters looking back at the most formative (and theatrical) year of their lives. Both an Afro-futuristic and '90s-inspired musical event, "Dear White People Vol. 4" is a can't-miss, farewell experience with one pitch-perfect promise: Sometimes the only way to move forward is to throw it back."
Coming September 22nd.
"After Lilly (Melissa McCarthy) suffers a loss, a battle with a territorial bird (the Starling) over dominion of her garden provides an unlikely avenue for her grief and the courage to heal her relationships and rediscover her capacity for love."
Will you be watching any of the TV shows or movies coming to Netflix in September 2021?