Here's What's Coming to Streaming Platforms in November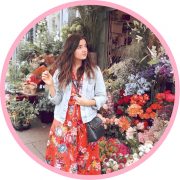 Winter is coming, and that means some great television is going to be hitting our screens soon! Here's what's coming to streaming platforms Netflix, Disney Plus and and Prime Video this month…
Coming to Netflix in November…
Riverdale Season 6
The sixth season of Riverdale will be released weekly in November. This season will feature a cross-over with Chilling Adventures of Sabrina!
Love Hard
Released: November 5th
"A romantic comedy about the lies we tell for love. An unlucky-in-love LA girl (Nina Dobrev) falls for a rugged East Coast guy (Darren Barnet) on a dating app and decides to surprise him for the holidays—only to discover that she's been catfished by his childhood friend (Jimmy O. Yang)."
Passing
Released: November 10th
"Adapted from the celebrated 1929 novel of the same name by Nella Larsen, PASSING tells the story of two Black women, Irene Redfield (Tessa Thompson) and Clare Kendry (Academy Award nominee Ruth Negga), who can "pass" as white but choose to live on opposite sides of the color line during the height of the Harlem Renaissance in late 1920s New York. After a chance encounter reunites the former childhood friends one summer afternoon, Irene reluctantly allows Clare into her home, where she ingratiates herself to Irene's husband (André Holland) and family, and soon her larger social circle as well. As their lives become more deeply intertwined, Irene finds her once-steady existence upended by Clare, and PASSING becomes a riveting examination of obsession, repression and the lies people tell themselves and others to protect their carefully constructed realities."
Tiger King Season 2
Released: November 17th
"With Joe Exotic behind bars and Carole Baskin closing in on ownership of his disreputable zoo, the Emmy-nominated saga continues its twisted course with Tiger King 2 as newfound revelations emerge on the motivations, backstories, and secrets of America's most notorious big cat owners. Old enemies and frenemies, including Jeff Lowe, Tim Stark, Allen Glover, and James Garretson return for another season of murder, mayhem, and madness. Thought you knew the whole story? Just you wait."
The Princess Switch 3: Romancing the Star
Released: November 18th
"It wouldn't be Christmas without a Switch or Three! When a priceless relic is stolen, Queen Margaret and Princess Stacy enlist the help of Margaret's audacious look-alike cousin Fiona who teams with a dashing, mysterious man from her past to retrieve it… rekindling the sparks of a tantalizing Christmas romance and resulting in a very unexpected switch."
tick, tick… BOOM!
Released: November 19th
"Pulitzer Prize and Tony Award winner Lin-Manuel Miranda makes his feature directorial debut with tick, tick…BOOM!, an adaptation of the autobiographical musical by Jonathan Larson, who revolutionized theater as the creator of Rent. The film follows Jon (Academy Award nominee and Tony Award winner Andrew Garfield), a young theater composer who's waiting tables at a New York City diner in 1990 while writing what he hopes will be the next great American musical. Days before he's due to showcase his work in a make-or-break performance, Jon is feeling the pressure from everywhere: from his girlfriend Susan, who dreams of an artistic life beyond New York City; from his friend Michael, who has moved on from his dream to a life of financial security; amidst an artistic community being ravaged by the AIDS epidemic. With the clock ticking, Jon is at a crossroads and faces the question everyone must reckon with: What are we meant to do with the time we have."
The Wheel Of Time…
Released: November 19th
"Moiraine, a member of a magical organization, takes five young people on a journey, believing that one of them might be the reincarnation of the Dragon, a powerful individual prophesied to save the world or destroy it."
Always Jane
Released: November 12th
"Always Jane is the upcoming four-part coming-of-age docuseries Always Jane, an intimate and unguarded look at transgender teenager Jane Noury and her family as she prepares to leave home for college. Navigating deeply personal and challenging issues, the Noury family's uplifting humor and kindness is always present, revealing the transformative power of acceptance, support, and love."
Hawkeye
Released: November 24th
"Former Avenger Clint Barton has a seemingly simple mission: get back to his family for Christmas. Possible? Maybe with the help of Kate Bishop, a 22-year-old archer with dreams of becoming a Super Hero. The two are forced to work together when a presence from Barton's past threatens to derail far more than the festive spirit." This is the newest series in the MCU!
Shang-Chi and the Legend of the Ten Rings
Released: November 12th
"Martial-arts master Shang-Chi confronts the past he thought he left behind when he's drawn into the web of the mysterious Ten Rings organization."
Jungle Cruise
Released: November 12th
"Inspired by the famous Disneyland theme park ride, Disney's JUNGLE CRUISE is an adventure-filled, Amazon-jungle expedition starring Dwayne Johnson as the charismatic riverboat captain and Emily Blunt as a determined explorer on a research mission. Also starring in the film are Edgar Ramirez, Jack Whitehall, with Jesse Plemons, and Paul Giamatti."
Home Sweet Home Alone
Released: November 12th
"Ten-year-old Max Mercer is accidentally left at home by himself for the holidays when his family leaves for a vacation to Tokyo and has to take separate flights due to an error in the flight booking. At first, Max revels in getting to do whatever he wants now that he's alone, but soon must defend his house from burglars Pam and Jeff Fritzovski, a couple looking to steal a priceless heirloom from his family."
What are you looking forward to coming to streaming platforms this month?