How To Deal With Your Period At The Debs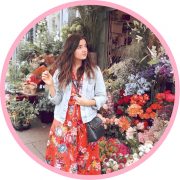 Your Debs has arrived, but so has your period! Don't panic, here are our top tips on how to deal with your period at the Debs!
It's the night you've been waiting for, your Debs has finally arrived! You've got your dress, your hair and makeup looks picked out and you're ready to spend a great night with your friends and classmates. Then you realise, your period is due to coincide with your special occasion! First things first, don't panic. There are ways and means to cope. 
Here are our top tips for surviving your debs whilst on your period….
1)Prep is key!
PMS symptoms are no fun for anyone. But unlike other times where you've maybe postponed a trip to the cinema or cancelled a dinner date to grab your hot water bottle and settle into a Netflix binge (we've all been there!), your Debs is one scenario that you can't reschedule. Instead, there are ways to ease PMS and help you through the night. Drinking things like peppermint or ginger tea can help beat the bloat. Staying hydrated is also essential! 
2) Relax
Prepping for the Debs can be stressful enough without having to add your period into the mix, however helping your uterus to relax can really help tackle any cramping or period pain. Take a bath the night before, or use a hot compress like a hot water bottle. The heat will get your blood flowing and help to calm everything down. Some light yoga or stretching can also help with cramping. 
3) Give coffee a miss…
Salt and sugar are also things you might want to reduce your intake off as well. All of these can affect our mood or lead to bloating. This can be difficult because we've all dealt with period cravings but if you're hoping to avoid period related symptoms for the night that's in it, it's a must. 
4) Pain relief
If you suffer from period cramps, taking ibpruofen every 6-8 hours (with food) can really help stay on top of any pain. Always consult a medical professional and get your parent/guardians permission beforehand though! 
5) Pack period products in your clutch
There's nothing worse than being underprepared when it comes to your period. If your dress allows, you might be able to opt for period pants on your special night. However, we'd always recommend having back-up pads or tampons for your clutch just in case. It's always nice to be able to help someone out if they're stuck as well! 
6) Tell someone
Periods are nothing to be ashamed of. Tell a friend who will be attending that you're on your period, sometimes it just helps to have someone in the know. They can relate if you need to have a sit down after a dance due to a cramping session, and they can keep an eye out for any leaks! 
All in all, don't let your period get in the way of having a good time. Enjoy yourself! 
Never be caught out by your period again. Subscribe to Monthlies to get organic, plastic-free pads and tampons delivered to your door monthly. Use code MISSY25 for 25% off your first order!