What To Keep In Your Debs Bag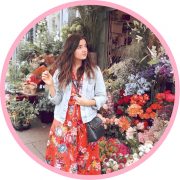 We've already given you some inspo when it comes to Debs bags, but now we thought we would share our thoughts on what to include in said bag on the night. You don't want to bring things that you don't actually need, as tempting as it may be!
Obviously the size of your bag is going to dictate everything. Try find a balance between practical and not too small. Something with a strap - or at least a strap you can pull out later - is always a great idea!
The Basics
Ditch your usual purse in...
Sorry! You have reached a premium article
To read this article and for unlimited access to the stories worth paying for, subscribe now to Missy.ie from just €4 a month