What To Keep In Your Debs Bag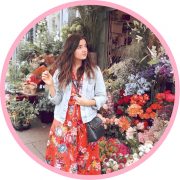 We've already given you some inspo when it comes to Debs bags, but now we thought we would share our thoughts on what to include in said bag on the night. You don't want to bring things that you don't actually need, as tempting as it may be!
Obviously the size of your bag is going to dictate everything. Try find a balance between practical and not too small. Something with a strap – or at least a strap you can pull out later – is always a great idea!
The Basics
Ditch your usual purse in favour of a card holder. Decide on your budget for the night and only bring that amount. If you need to get a taxi home make sure that you keep that money to one side so you don't accidentally spend it.
Ensure your phone is fully charged before leaving. If you're worried about battery life pop a power bank in your clutch! Those Instas won't take themselves after all…
Makeup
Your lipstick and lip-liner are pretty obvious, but don't forget some other essentials. Include a cheap magnifying powder like e.l.f Sheer Tint Finishing Powder which has a very handy mirror included. Trust us, leave your expensive makeup at home.
Also pack a (clean!) foundation brush. The Real Techniques Setting Brush is perfect for blending in any makeup that might have started to stray as the night wears on. This can be used to touch-up foundation or to give a quick fix to eyeshadow that may have creased.
A mini bottle of perfume from Penneys can be handy to just make yourself feel fresh and confident. Sometimes there are some amenities included in the bathrooms on Debs night to help us gals. Suggest it to your Debs comity in advance!
Hair
If you're wearing your hair up make sure that you include some hair bobbins/extra pins in your bag incase it starts to fall out. Don't be tempted to start taking pins out of your hair to try fix the problem. If your bag can hold it, add a travel size hairspray to fix any stray hairs that might spring up during the night!
Extras
Again check in advance, but some Debs offer a basket of flip-flops to help out those poor souls who have been crucified by their heels. It might be an idea to stick a pair of ankle socks in your bag – trust us you will be so grateful for them!
If it's around your time of the month, pop a tampon or pad in your clutch just in case! Your period is the last thing you want to be worrying about ruining your night.
Are there any debs bag essentials that we missed?