How To Manifest A Great School Year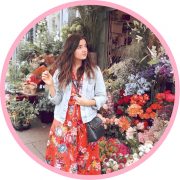 We've spoken about manifesting before, but how do you apply that to your school year? 2020 has been a weird one, and the return to school is never easy so going back whilst still in a pandemic can be an overwhelming thought.
However, by incorporating some of the following techniques you'll be able to focus your mind and manifest a great school year! Whether it's making new friends, or getting better grades, there are ways to manifest the outcome we want.
Here's How To Manifest A Great School...
Sorry! You have reached a premium article
To read this article and for unlimited access to the stories worth paying for, subscribe now to Missy.ie from just €4 a month