Movie Night This Weekend? We Recommend These…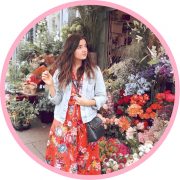 The days are getting shorter, but instead of feeling down about this, see it as an opportunity to grab a blanket, make a nice hot chocolate and snuggle up with a good movie!
If you're planning a movie night this weekend, these are some movies we recommend giving a watch…
Movie Night This Weekend? Watch These…
Work It

A brilliant but clumsy high school senior vows to get into her late father's alma mater by transforming herself and a misfit squad into dance champions.
Netflix's newest teen movie, Work It is great if you enjoy a good dance movie. Think Pitch Perfect meets Step Up!
13 Going On 30

When a geeky teen's birthday party goes awry and she makes a wish that she could be 30, she wakes up to discover she's flash0-forwarded 17 years…
13 Going On 30 is set in 2004 so perfect if you're looking for some early 00s fashion inspo!
Twilight

If you've not watched Twilight yet, then now is the perfect time as it's arrived on Netflix recently! Based on the book series by Stephanie Meyer, the Twilight Saga follows Bella as she movies to rainy forks to live with her dad. There she meets mystery man vampire, Edward Cullen. The course of true love never did run smooth, but Bella and Edward's human-vampire relationship takes the biscuit. If you choose to binge all 5 movies, expect more vampires and werewolves…
Camp Rock

A Disney Plus Original classic, Camp Rock follows Mitchie (Demi Lovato) as she heads to summer camp. This is no ordianry summer camp, this is Camp Rock, where uber talented teens go to hone their skills and begin their music careers! The Jonas Brothers also star, so expect some bops!
Captain Marvel

Superhero movies are kind of like marmite, you either love them or you hate them. If you're on the fence, Captain Marvel is a great movie to ease into the Marvel realm. The movie follows Vers, a Kree warrior who has landed on earth. Vers teams up with Fury, a S.H.I.E.L.D agent, and together the two take on an alien army!
Will you be watching any of our movie night recommendations this weekend? What are some of your weekend movie night recommendations?