5 Books To Read If You Love… Non-Fiction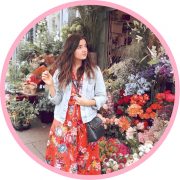 Looking for some book inspiration? Our 5 Books To Read If You Love… series will help you find your next read in your favourite genre.
This week 5 Books To Read If You Love… Memoirs!
Here are some of the top non-fiction books for teens to read..
In a life filled with meaning and accomplishment, Michelle Obama has emerged as one of the most iconic and compelling women of our era. As First Lady of the United States of America—the first African American to serve in that role—she helped create the most welcoming and inclusive White House in history. While also establishing herself as a powerful advocate for women and girls in the U.S. and around the world, dramatically changing the ways that families pursue healthier and more active lives. And standing with her husband as he led America through some of its most harrowing moments. Along the way, she showed us a few dance moves, crushed Carpool Karaoke, and raised two down-to-earth daughters under an unforgiving media glare.
Michelle Obama's Becoming is divided into three sections, each telling of a different part of her life. We learn of her roots, growing up in Chicago and defying the odds to attend Harvard University, her accomplishments as a young lawyer, how she met Barack Obama future president, and what life in the White House was like for her and her family. Michelle's style of writing draws a reader in, you won't feel as though you are reading non-fiction.
In 1942, with the Nazis occupying Holland, a thirteen-year-old Jewish girl and her family fled their home in Amsterdam and went into hiding. For the next two years, until their whereabouts were betrayed to the Gestapo, the Franks and another family lived cloistered in the "Secret Annexe" of an old office building. Cut off from the outside world, they faced hunger, boredom, the constant cruelties of living in confined quarters, and the ever-present threat of discovery and death. In her diary Anne Frank recorded vivid impressions of her experiences during this period. By turns thoughtful, moving, and surprisingly humorous, her account offers a fascinating commentary on human courage and frailty and a compelling self-portrait of a sensitive and spirited young woman whose promise was tragically cut short.
The Diary of Anne Frank is perhaps one of the most famous memoirs in the world and a one of the must read non-fiction books for teens. Recounting a first hand experience of one of the biggest atrocities in human history, this book is an important read for everyone.
Adeline's affluent, powerful family considers her bad luck after her mother dies giving birth to her, and life does not get any easier when her father remarries. Adeline and her siblings are subjected to the disdain of her stepmother, while her stepbrother and stepsister are spoiled with gifts and attention. Although Adeline wins prizes at school, they are not enough to compensate for what she really yearns for — the love and understanding of her family. Like the classic Cinderella story, this powerful memoir is a moving story of resilience and hope.
Adeline Yen Mah's life really did mimic that of the fairytale. Against all odds, Adeline managed to escape a life of abuse by doing well in school, and eventually moving to England to further her education. Chinese Cinderella is a tale of rising from the ashes, even when nobody has your back. When it comes to non-fiction books for teens, this is our top pick.
This is how wars are fought now: by children, hopped-up on drugs and wielding AK-47s. There are more than fifty conflicts going on worldwide and it is estimated there are some 300,000 child soldiers fighting. Ishmael Beah used to be one of them.
What is war like through the eyes of a child soldier? How does one become a killer? How does one stop? Child soldiers have been profiled by journalists, and novelists have struggled to imagine their lives. But until now, there has not been a first-person account from someone who came through this hell and survived. Ishmael Beah, now twenty-five years old, tells a riveting story: how at the age of twelve in Sierra Leone, he fled attacking rebels and wandered a land rendered unrecognisable by violence. By thirteen, he'd been picked up by the government army, and Beah, at heart a gentle boy, found he was capable of truly terrible acts.
This is a rare and mesmerising account, told with real literary force and heartbreaking honesty.
It's hard to imagine being in a war zone at such a young age, never mind being a soldier in said war. Ismael's Beah account of being a young boy soldier is an eye opening read.
When the Taliban took control of the Swat Valley, one girl fought for her right to an education. On Tuesday, 9 October 2012, she almost paid the ultimate price when she was shot in the head at point-blank range.
Malala Yousafzai's extraordinary journey has taken her from a remote valley in northern Pakistan to the halls of the United Nations. She has become a global symbol of peaceful protest and is the youngest ever winner of the Nobel Peace Prize.
I Am Malala will make you believe in the power of one person's voice to inspire change in the world.
We're sure you've head of Malala Yousafzai. She has become the voice of a generation sticking up for her rights, and the rights of others from a very young age. In this memoir Malala recounts her journey to fighting for her education. An inspirational read!
Have you read any memoirs? What's your favourite memoir?
*Blurbs taken from amazon.co.uk
Related Story