Our Top 5 TV Shows With Badass Female Leads!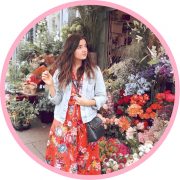 Badass. A tough, uncompromising, or intimidating person. We don't know about you, but this could describe every woman we know…
So, why is it when it comes to TV and film, it can seem like guys get all the good "badass" parts? They're the ones with the fight scenes, or the high flying jobs, or the cool one liners that border on cringe worthy (we're looking at you CSI:Miami…). Yet some of the strongest people on this planet are women…
We here at Missy aren't ok with this misrepresentation. So we have put together a list of 5 TV Shows that have badass women as their lead characters!
1. How To Get Away With Murder

Meet Annalise Keating, the badass lawyer/lecturer who runs the show (quite literally!).
Annalise, along with 5 of her top law students, soon become tangled up in a murder plot. Written by Shonda Rhimes, How To Get Away With Murder will have you on a binge watching extravaganza! If you're a fan of a flashback or few, you will love the alternation between past and present. The script is written in a way that you're always left guessing, and even when you think you've cracked it; you're probably very very wrong…
Not only is her character a badass, Viola Davies is an amazing badass actress, and absolutely shines in this role! Davies has received critical acclaim for her portrayal of Annalise becoming the first black woman to win an Emmy Award for Outstanding Lead Actress in a Drama Series!
Watch If: You fancy yourself as a criminal defence attorney.
2. Grey's Anatomy
Grey's Anatomy centres around Meredith Grey a young doctor (already a badass) starting out in her career. We love Grey's Anatomy because it pushes the boundaries when it comes to thinking about women in the medical field. You will often hear people automatically use "he" when speaking about a doctor. In presenting us with female characters who are just as capable of holding the title "doctor" as their male colleagues, Shonda Rhimes (the show's creator), forces people to realise women are doctors too!
Ellen Pompeo, Sandra Oh, Katherine Heigl and Chandra Wilson star as badass doctors taking on the medical profession, kicking butt, and dealing with misogyny in the workplace!
Watch If: You need a bit of career inspo, and a good cry…
3. Scandal
Scandal is yet another of Shonda Rhimes creations! If there's one thing we've learned from compiling this list it's that Shonda knows how to write the parts of a badass woman!
Scandal is a political thriller starring Kerry Washington as badass Olivia Pope, a lawyer who runs a crisis management firm based in Washington, D.C.
This show has evvveerryything you could possibly want; drama, lies, romance and of course, scandal…
A young Olivia Pope finds herself enthralled in a love affair with Senator Fitzgerald Grant as she helps manage his campaign trail to become the next President of the United States! As if that wasn't scandalous enough, Olivia's firm, OPA, handles the sordid affairs of some of Washington's most prominent figures.
Scandal has won and been nominated for countless awards! We loved this series so much, and binge watched it faster than we care to admit to!
Watch If: You see yourself headed for the Oval Office… well, maybe Áras an Uachtaráin.
4. The Bold Type
What's better than a show with a badass female lead I hear you ask? How about a show with 3 badass female leads!
The Bold Type follows three friends Jane, Kat and Sutton around NYC. They work for Women's magazine Scarlet. The show highlights the issues faced by women in publishing by juxtaposing the mostly all female staff of the magazine with the almost all male board of directors, i.e the people who decide if the publication lives or dies. Scarlet is aimed at women, yet it's contents and funding is based around the decisions of men… A (male) character remarks in the first episode that Scarlet is just a sex magazine, cos that's all women would be interested right? *rolls eyes*
Sarah Watson, the shows creator, does a great job of exploring prominent social issues in women's & girl's lives today. The 3 characters of course find themselves in awkward situations which adds to the light heartedness of the plot, but there is also a highlighting of issues like racism, xenophobia, sexuality, rape culture, gender roles. We love the gals of The Bold Type and we think you will too!
Watch If: You see yourself working at a magazine one day!
5. The Crown
Is there a more badass role than that of Queen? We don't think so! The Crown is a Netflix original series that focuses on Queen Elizabeth II's ascension to the throne.
Queen Elizabeth was only 25 when she became Queen of England. Can you imagine?! The third queen to sit on the throne through her own right (not through marriage). Her ancestors Queen Elizabeth I and Queen Victoria being first and second to do so.
In today's world, female leaders are still talked about and second guessed by their male counterparts. Can you imagine what it must have been like back in 1956? The Crown allows us an insight into what life for young Elizabeth was like before and after she became Queen of England.
There's plenty of drama to keep you going, and many an historical event for those of you who love a bit of history. The Crown showcases how tough and well, frankly, how badass Queen Elizabeth had had to be throughout her reign. Dealing with governments and family alike was no mean feat!
Watch If: You're a fan of Lizzie and co.