Quiz: Which 'The Bold Type' Character Are You?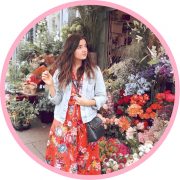 The Bold Type is coming to an end *insert sad face here.* If you're like us, you've probably watched the show and thought "I wonder what character I'm most like?" Well wonder no more, as we've put together a quiz that will determine which The Bold Type character you are most like!
Which The Bold Type character are you? Let us know in the comments!
The Bold Type, seasons 1 to 4, are available to stream on Netflix.