Sustainable Period Products: How To Have an Environmentally Friendly Period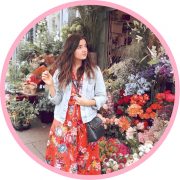 Sustainable period products are the best way to ensure you have an environmentally friendly period. But what exactly are your options when it comes to sustainable period products? And why should you be using these products instead of the traditional sanitary towels and tampons on offer in the first place?
Traditional Period Products Effects on the Environment
It's no secret that our environment is suffering. Adverse weather conditions has lead to things like uncontrollable forest fires, and ...
Sorry! You have reached a premium article
To read this article and for unlimited access to the stories worth paying for, subscribe now to Missy.ie from just €4 a month