Taylor Swift & Scooter Braun: What's Going On?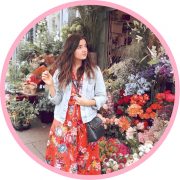 Taylor Swift has called out Scooter Braun as it was revealed his company, Ithaca Holdings is acquiring Big Machine Records which is Swift's former record label.
Who's Involved?
First and foremost, the pop sensation that is Taylor Swift. Taylor took to her Tumblr to slam Scooter Braun, an entrepreneur and music manager who represents the likes of Justin Bieber, Ariana Grande and Taylor's frenemy Kanye West. Owner of Big Machine Records, Scott Borchetta was also mentioned in Taylor's blog post.
In the post, Swift claims:
Scooter got his two clients together to bully me online about it. Or when his client, Kanye West, organized a revenge porn music video which strips my body naked. Now Scooter has stripped me of my life's work, that I wasn't given an opportunity to buy.
Taylor also says Borchetta was aware of her issues with Scooter, "Any time Scott Borchetta has heard the words 'Scooter Braun' escape my lips, it was when I was either crying or trying not to." Taylor accuses Bruan and Borchetta of knowing exactly what they were doing with this deal, and it was a power play to control "a woman who didn't want to be associated with them."
So, What's Actually Happened?
Swift claims when she left her record label, Big Machine Records, she was told she could earn the six albums she had recorded with them back by turning in more records. She would earn one album back for every new one she completed. She left her masters behind knowing that one day they would eventually be sold. The fact that Scooter Braun will be the one acquiring her music does not bode well with Taylor:
This is my worst case scenario. This is what happens when you sign a deal at fifteen to someone for whom the term 'loyalty' is clearly just a contractual concept. And when that man says 'Music has value', he means its value is beholden to men who had no part in creating it.
Who's on Who's Side?
Of course, with most celeb drama the three parties mentioned are not the only ones involved. Justin Bieber has given his two cents, apologising to Taylor for any past issues but claiming she had no right to go after Scooter on social media. Whilst we have yet to hear from Kanye (or Kim), Demi Lovato has also been defensive of Scooter Braun, calling him a "good man."
Halsey is on Taylor's side, as well as Selena Gomez's Mom – Mandy Teefey. Todrick Hall has also criticised Scooter claiming he is "an evil person who's only concern is his wealth and feeding his disgusting ego."
What's The Truth?
Well, isn't that the question! With any feud that happens in Hollywood there are a lot of parties involved, and as always claims and counter claims are being made like it's going out of style!
See Also
Taylor Swift has claimed that she never got the opportunity to buy her music from her former label, and that she woke up to the news of the sale of Big Machine Records like the rest of the world. In his own blog post, Scott Borchetta is claiming Taylor knew about the sale:
Taylor's dad, Scott Swift, was a shareholder in Big Machine Records, LLC. […] On the 6/25 call the shareholders were made aware of the pending deal with Ithaca Holdings and had 3 days to go over all of the details of the proposed transaction. We then had a final call on Friday, June 28th in which the transaction passed with a majority vote and 3 of the 5 shareholders voting 'yes' with 92% of the shareholder's vote.
Scott also says he text Taylor on the morning of June 29th and while he says he guesses "it's possible that she might not have seen my text." He finds it hard to believe that she woke up to the news, and that her father would not have informed her about the sale.
We at Missy don't know what to believe at this stage, but we think this only may be the start of this celeb feud.