The Best Netflix Christmas Movies To Watch This Festive Season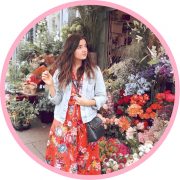 Ah, Christmas movies, there's nothing like them! The general cheer, the abundance of fairy lights and the general cheesiness of them make Christmas movies the perfect way to get in the holiday spirit!
These are some of the best Christmas movies you can stream on Netflix this Christmas 2021.
The Best Netflix Christmas Movies To Watch
The Christmas Chronicles 1 & 2
Siblings Kate and Teddy Pierce hatch a scheme to capture Santa Claus on Christmas Eve. When the plan goes awry, the kids join forces with a somewhat jolly Saint Nick and his loyal elves to save the holiday before it's too late.
In the second instalment, released this year, a troublemaker threatens to destroy Christmas forever. Kate reunites with Santa to help save the day! A great watch for all the family.
The Knight Before Christmas
After a sorceress transports medieval knight Sir Cole (Josh Whitehouse) to present-day Ohio during the holiday season, he befriends Brooke (Vanessa Hudgens), a clever and kind science teacher who's been disillusioned by love. Brooke helps Sir Cole navigate the modern world as he tries to discover how to fulfill his mysterious one true quest — the only act that will return him home. But as Sir Cole and Brooke grow closer, so do their feelings for each other. Can their love overcome all the odds? 
Vanessa Hudgens stars in this cheesy Christmas romance that's sure to leave a smile on your face!
The Princess Switch 1 & 2
What happens when Chicago baker Stacy meets a soon-to-be princess who looks exactly like her? Well, they trade places, of course. This holiday season join in the mischief as Vanessa Hudgens stars in The Princess Switch. 
The sequel to this Netflix hit is now also on Netflix so there's plenty of festive watching.
A Christmas Prince
Royalty. Romance. And a really handsome prince. He's her most important assignment to date.
A young journalist is sent to a kingdom to get the scoop on a Prince who is poised to be King. You can probably tell by the names of the second and third instalments (A Christmas Prince: A Royal Wedding, and A Christmas Prince: A Royal Baby), but things turn out quite well for the journalist and her prince!
Jingle Jangle: A Christmas Journey
A musical adventure and a visual spectacle for the ages, Jingle Jangle: A Christmas Journey is a wholly fresh and spirited family holiday event. Set in the gloriously vibrant town of Cobbleton, the film follows legendary toymaker Jeronicus Jangle, whose fanciful inventions burst with whimsy and wonder. But when his trusted apprentice steals his most prized creation, it's up to his equally bright and inventive granddaughter — and a long-forgotten invention — to heal old wounds and reawaken the magic within.
What Netflix Christmas movies will you be watching this year? 
Blurbs courtesy of Rotten Tomatoes, and Netflix.