The Best YA Books Being Released In February 2021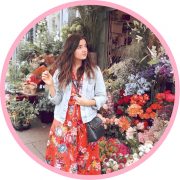 February 2021, like much of the past year, will be spent at home. So why not pass the days with some good books? Here are some of the best YA books being released in February 2021!
Release Date: February 2nd, 2021
Double standards are about to get singled out.
In this stunning debut, author Natalie Walton tackles privacy and relationships in the digital age.
As a lead reporter for The Warrior Weekly, Eden has covered her fair share of stories at St. Joseph's High School. And when intimate pictures of seven female students are anonymously emailed to the entire school, Eden is determined to get to the bottom of it.
In tracking down leads, Eden is shocked to discover not everyone agrees the students are victims. Some people feel the girls "brought it on themselves." Even worse, the school's administration seems more concerned about protecting its reputation than its students.
With the anonymous sender threatening more emails, Eden finds an unlikely ally: the seven young women themselves. Banding together to find the perpetrator, the tables are about to be turned. The Slut Squad is fighting back!
Release Date: February 2nd, 2021
Black Mirror meets My So-Called Life in this fast-paced, timely YA thriller about separating fact from fiction–and how far we'll go to create our own version of reality.
Like any other teenager, Jess Flynn is just trying to get through her junior year without drama … but drama seems to keep finding her. Between a new crush on her childhood best friend, overprotective parents cramping her social life, and her younger sister's worsening health, the only constant is change–and her hometown of Swickley, which feels smaller by the day.
Swickley is getting weirder by the day, too. Half the population has been struck down by a mysterious flu. Conversations end awkwardly when Jess enters the room. And then one day, a tiny, sleek black device–with an apple logo on it–falls out of her best friend's backpack and lands at Jess's feet. 
A Shot At Normal by Marisa Reichardt
Release Date: February 16th, 2021
Dr. Villapando told me to get a good attorney. He wasn't serious. But I am. I'm going to sue my parents.
Juniper Jade's parents are hippies. They didn't attend the first Woodstock, but they were there for the second one. The Jade family lives an all-organic homeschool lifestyle that means no plastics, no cell phones, and no vaccines. It isn't exactly normal, but it's the only thing Juniper has ever known. She doesn't agree with her parents on everything, but she knows that to be in this family, you've got to stick to the rules. That is, until the unthinkable happens.
Juniper contracts the measles and unknowingly passes the disease along, with tragic consequences. She is shell-shocked. Juniper knows she is responsible and feels simultaneously helpless and furious at her parents, and herself.
Now, with the help of Nico, the boy who works at the library and loves movies and may just be more than a friend, Juniper comes to a decision: she is going to get vaccinated. Her parents refuse so Juniper arms herself with a lawyer and prepares for battle. But is waging war for her autonomy worth losing her family? How much is Juniper willing to risk for a shot at normal?
Release Date: February 4th, 2021
From New York Times bestselling and award-winning author Rene Watson comes a new YA–a love story about not only a romantic relationship but how a girl finds herself and falls in love with who she really is.
When Nala Robertson reluctantly agrees to attend an open mic night for her cousin-sister-friend Imani's birthday, she finds herself falling in instant love with Tye Brown, the MC. He's perfect, except . . . Tye is an activist and is spending the summer putting on events for the community when Nala would rather watch movies and try out the new seasonal flavors at the local creamery. In order to impress Tye, Nala tells a few tiny lies to have enough in common with him. As they spend more time together, sharing more of themselves, some of those lies get harder to keep up. As Nala falls deeper into keeping up her lies and into love, she'll learn all the ways love is hard, and how self-love is revolutionary.
In Love Is a Revolution, plus size girls are beautiful and get the attention of the hot guys, the popular girl clique is not shallow but has strong convictions and substance, and the ultimate love story is not only about romance but about how to show radical love to the people in your life, including to yourself.
Release Date: February 7th, 2021
See Also
Imagine being forced to face your worst fear.
For eighteen-year-old Willow Bates, anxiety is just a part of life. With her every decision ruled by intrusive thoughts, she's worried she sometimes seems a little odd. Despite Willow's efforts to hide her OCD from those around her, it isn't always possible. Her rituals are her coping mechanism, and Willow's past has left her with a lot to cope with.
But when Willow takes things too far, her mother breaks and gives her an ultimatum: Willow must finally start taking meds to treat her obsessive-compulsive disorder, or she'll have to move out within three months. But Willow is terrified of both options, and can't afford to support herself as a new cosmetology student.
Only when Theo Tate moves in next door does Willow begin to see hope. Theo might have a way for Willow to avoid taking meds and still resist her rituals. But falling for Theo is definitely not part of the plan. And mingling with him has risks not even Willow could possibly control, let alone be prepared for.
Release Date: February 12th, 2021
Coming of age as a Fat brown girl in a white Connecticut suburb is hard.
Harder when your whole life is on fire, though.
Charlie Vega is a lot of things. Smart. Funny. Artistic. Ambitious. Fat.
People sometimes have a problem with that last one. Especially her mom. Charlie wants a good relationship with her body, but it's hard, and her mom leaving a billion weight loss shakes on her dresser doesn't help. The world and everyone in it have ideas about what she should look like: thinner, lighter, slimmer-faced, straighter-haired. Be smaller. Be whiter. Be quieter.
But there's one person who's always in Charlie's corner: her best friend Amelia. Slim. Popular. Athletic. Totally dope. So when Charlie starts a tentative relationship with cute classmate Brian, the first worthwhile guy to notice her, everything is perfect until she learns one thing–he asked Amelia out first. So is she his second choice or what? Does he even really see her? UGHHH. Everything is now officially a MESS.
A sensitive, funny, and painful coming-of-age story with a wry voice and tons of chisme, Fat Chance, Charlie Vega tackles our relationships to our parents, our bodies, our cultures, and ourselves.
What YA books are you most looking forward to reading in January 2021? Join the Missy Book Club!
*Blubs courtesy of Goodreads.com.