The Best YA Books Being Released in March 2021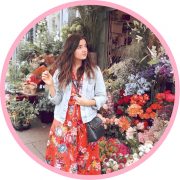 We love books here at Missy HQ! Here are some of the best YA books being released in March.
Perfect On Paper by Sophie Gonzoles
Release date: 11th March, 2021
In Sophie Gonzales' Perfect on Paper, Leah on the Offbeat meets To All the Boys I've Loved Before: a bisexual girl who gives anonymous love advice to her classmates is hired by the hot guy to help him get his ex back
Her advice, spot on. Her love life, way off.
Darcy Phillips:
• Can give you the solution to any of your relationship woes―for a fee.
• Uses her power for good. Most of the time.
• Really cannot stand Alexander Brougham.
• Has maybe not the best judgement when it comes to her best friend, Brooke…who is in love with someone else.
• Does not appreciate being blackmailed.
However, when Brougham catches her in the act of collecting letters from locker 89―out of which she's been running her questionably legal, anonymous relationship advice service―that's exactly what happens. In exchange for keeping her secret, Darcy begrudgingly agrees to become his personal dating coach―at a generous hourly rate, at least. The goal? To help him win his ex-girlfriend back.
Darcy has a good reason to keep her identity secret. If word gets out that she's behind the locker, some things she's not proud of will come to light, and there's a good chance Brooke will never speak to her again.
Okay, so all she has to do is help an entitled, bratty, (annoyingly hot) guy win over a girl who's already fallen for him once? What could go wrong?
She's Too Pretty To Burn by Wendy Heard
Release date: 30th March, 2021
An electric romance set against a rebel art scene sparks lethal danger for two girls in this expertly plotted YA thriller. For fans of E. Lockhart, Lauren Oliver and Kara Thomas.
The summer is winding down in San Diego. Veronica is bored, caustically charismatic, and uninspired in her photography. Nico is insatiable, subversive, and obsessed with chaotic performance art. They're artists first, best friends second. But that was before Mick. Delicate, lonely, magnetic Mick: the perfect subject, and Veronica's dream girl. The days are long and hot―full of adventure―and soon they are falling in love. Falling so hard, they never imagine what comes next. One fire. Two murders. Three drowning bodies. One suspect . . . one stalker. This is a summer they won't survive.
Inspired by The Picture of Dorian Gray, this sexy psychological thriller explores the intersections of love, art, danger, and power.

The Castle School: For Troubled Girls
by Alyssa B. Sheinmel
Release date: 2nd March, 2021
When Moira Dreyfuss's parents announce that they're sending her to an all-girls boarding school deep in the Maine woods, Moira isn't fooled. She knows her parents are punishing her; she's been too much trouble since her best friend, Nathan, died―and for a while before that. At the Castle School, isolated from the rest of the world, Moira will be expected to pour her heart out to the odd headmaster, Dr. Prince. But she isn't interested in getting over Nathan's death or befriending her fellow students.
On her first night there, Moira hears distant music. On her second, she discovers the lock on her window is broken. On her third, she and her roommate venture outside…and learn that they're not so isolated after all. There's another, very different, Castle School nearby―this one filled with boys whose parents sent them away, too.
Moira is convinced that the Castle Schools and the doctors who run them are hiding something. But exploring the schools will force Moira to confront her overwhelming grief―and the real reasons her parents sent her away.
Prom Theory by Ann LaBar
Release date: 30th March, 2021
Iris Oxtabee has managed to navigate the tricky world of unspoken social interactions by reading everything from neuroscience journals to Wikipedia articles. Science has helped her fit the puzzle pieces into an understandable whole, and she's sure there's nothing it can't explain. Love, for example, is just chemistry.
Her best friend Seth, however, believes love is one of life's beautiful and chaotic mysteries, without need for explanation. Iris isn't one to back down from a challenge; she's determined to prove love is really nothing more than hormones and external stimuli. After all, science has allowed humanity to understand more complex mysteries than that, and Iris excels at science.
The perfect way to test her theory? Get the popular and newly-single Theo Grant, who doesn't even know Iris exists, to ask her to prom. With prom just two weeks away, Iris doesn't have any time to waste, so she turns her keen empirical talents and laser-focus attention to testing her theory.
But will proving herself correct cause her friendship with Seth—and the tantalizing possibility for something more—to become the failed experiment?
I Think I Love You
by Auriane Desombre
Release date: 2nd March, 2021
A sweet and funny debut novel about falling for someone when you least expect it . . . and finding out that real life romance is better than anything on screen.
Emma is a die-hard romantic. She loves a meet-cute Netflix movie, her pet, Lady Catulet, and dreaming up the Gay Rom Com of her heart for the film festival competition she and her friends are entering. If only they'd listen to her ideas. . .
Sophia is pragmatic. She's big into boycotts, namely 1) relationships, 2) teen boys and their BO (reason #2347683 she's a lesbian), and 3) Emma's nauseating ideas. Forget starry-eyed romance, Sophia knows what will win: an artistic film with a message.
Cue the drama. The movie is doomed before they even start shooting . . . until a real-life plot twist unfolds behind the camera when Emma and Sophia start seeing each other through a different lens. Suddenly their rivalry is starting to feel like an actual rom-com.
What YA books are you most looking forward to reading in March 2021? Join the Missy Book Club!
*Blubs courtesy of Goodreads.com.