The 'Drivers License' Drama: What's Really Going On?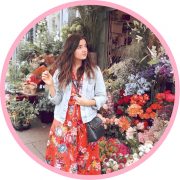 'Drivers License' by Olivia Rodrigo was a chart sensation, taking social media by storm, and breaking a lot of records.
Whilst the song is a catchy tune, the drama behind the song really got people talking. If you've ever thought to yourself, "What's really going on with all the drama behind 'Drivers License?'" read on, as we lay out who's involved, what's going on, and how those involved have reacted.
The 'Drivers License' Drama:
What's Really Going On?
Who's Involved?
Olivia Rodrigo, 18, who of course wrote 'Drivers License.' Olivia is also best known for her role in the Disney Plus show High School Musical: The Musical: The Series.
Starring alongside her in the show is Joshua Basset, 20. Much like Vanessa Hudgens and Zac Efron of the original High School Musical, the two stars were reportedly dating. This was never confirmed by either.
Sabrina Caprenter, 21, who rose to frame on Disney Channel's Girl Meets World, and has since starred in Netflix move Work It, became the third edge in this love triangle when she and Joshua were spotted out and about.
Now who we know who's involved, let's look at what happened…
What Happened?
Like most Disney alumna, all 3 above are not only actors but singers as well. This led to a whole lot of drama, which the release of 'Drivers License' really kicked off…
Since nothing has been confirmed by any person involved, we can only rely on what's been reported. When Joshua and Sabrina were seen together, fans took this as sign that he and Olivia had split.
On Halloween, when Joshua and Sabrina dressed up as Sharkboy and Lavagirl, fans took this as confirmation that the two were a couple.
Fans reacted to the videos the two shared, some posting Tweets supporting the couple, others shocked, whilst some were confused as they had assumed Olivia and Joshua were together.
What Happened Next?
On the 8th of January 2021, Olivia Rodrigo releases 'Drivers License.' The song is an instant hit, with people comparing the singer/songwriter's talents to those of Taylor Swift and Billie Eilish.
'Drivers License' sets the record for Spotify's most streams in a day.
How Is The Alleged Love Triangle Connected To The 'Drivers License' Song?
As you may probably already surmised, the song centres around the fact that Olivia has gotten her drivers license, "just like we always talked about." Who is this 'we' the singer mentions? Fans have deduced that this is a direct reference to Joshua, as he helped teach Olivia to drive…
Furthermore, Olivia mentions a "blonde girl" (Sabrina Carpenter is blonde), as well as stating that this girl is older than she is. Sabrina is 21, whilst at the time of releasing the song, Olivia was 17.
Olivia previously posted a clip of the song back in July in which the girl was a brunette. Did she make the change to hint at Sabrina, or is the song based on fiction rather than a lived experience? Fans certainly think that there's drama behind the songs meaning.
The Drama Continues…
When we thought the drama was winding down, and it looked like none of the people involved were going to comment on the rumours, Joshua Bassett releases his own song.
'Lie, Lie, Lie' was released on the 14th of January, just a week after 'Drivers License.' On his Instagram Stories, Joshua said "I wrote 'Lie, Lie, Lie' after I found out a friend had been lying about me behind my back for a long time."
Fans instantly assumed the song was about Olivia. Furthermore, the artwork for the song featured Joshua lying across the bonnet of a car. The drama!!!
But Wait, There's More…
If you were hoping there's more to the story, you're in luck! On the 22nd of January, Sabrina Carpenter released her song, 'Skin.'
A lot of the lyrics from 'Skin' seemed to be a direct response to those in 'Drivers License', most tellingly "Maybe you didn't mean it. Maybe blonde was the only rhyme."
To really rub salt in any wounds that might exist, Joshua took to his Instagram to hype Sabrina's song, saying he couldn't get it out of his head. Yikes!
Whilst Joshua and Olivia didn't really respond to much of the speculation behind their songs, Sabrina posted about the rumours on her Instagram. She wrote "i wasn't bothered by a few lines in a (magnificent) song and wrote a diss track about it. […]the song isn't calling out one single person. some lines address a specific situation, while other lines address plenty of other experiences I've had this past year.."
What's Happening Now?
Joshua has since released another song, 'Only A Matter Of Time.' on the 28th of January. Again, fans think that this is in response to Olivia's song with lyrics like "Time to tell the world that you've been lyin' on my name, Doin' what you want and think you're gonna get away."
So, Is All The Drama Over Now?
We had a few weeks of very little drama. Yes, 'Drivers License' is still going from strength to strength, but neither Joshua or Sabrina have released anymore music that appeared to be in response to the drama.
Just when we thought we may have heard the last of things, SNL released a sketch highlighting the drama behind the song in a not-so-subtle way last Saturday (21st of February). Starring one of our favourites Regé-Jean Page!
To be fair to Joshua, his response was good natured. He took to TikTok to post his reaction…
Whilst Olivia took to Twitter…
DRIVERS LICENSE SNL SKETCH IS THE BEST BIRTHDAY PRESENT EVER IM SHAKING

— Olivia Rodrigo (@Olivia_Rodrigo) February 21, 2021
Sabrina Carpenter is yet to comment on the sketch.
None of the above relationships have ever been confirmed by any of the people involved. It is important to keep in mind that the alleged drama that followed the release of 'Drivers License' is completely speculative.