The Ins & Outs of Volunteering As A Teen In Ireland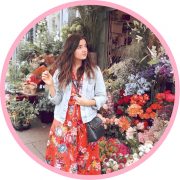 Volunteering has a number of benefits, it's a way to give back, it looks good on your CV, and it's generally just good for the soul.
Volunteering as a teen can be difficult, as there can often be a lot of hoops to jump through. The whole volunteering process really depends on who you hope to volunteer with, where you'd like to volunteer, and what you'd like to volunteer your time doing. Garda Vetting can also be required for some programmes.
But it's not all bad news, as we've found some programmes at home and abroad that can help you when it comes to realising your volunteering dreams!
Here's everything that you need to know about volunteering as a teen in Ireland…
Why Should I Volunteer?
Volunteering at any age is super beneficial. It's a way to open your mind to a new way of thinking, allowing you to gain insights into how other people live.
You'll learn a bunch of new skills volunteering. Empathy, team work, and communication are just a few, and they look great on any CV.
Volunteering is a selfless act, and should always be carried out with the best of intentions and dedication. However, there is nothing wrong with taking pride in your work and the knowledge that you've helped enrich a community or an individuals life.
How Can I Volunteer?
Choosing where you would like to volunteer is the first place to start. Volunteer Ireland has a great tool on their website, which allows you to search for opportunities in your area. Remember, being under 18 can mean not all volunteer roles will be appropriate for you, but it's always worth enquiring. A lot of volunteer roles take on TY students, so there's usually always room for teen volunteers.
Where Can I Volunteer?
At Home
Focus Ireland have many different opportunities for volunteers. It would be worth getting in contact to see if you, and/or your school could be of any assistance in volunteering or fundraising.
Volunteer Dublin City has a host of volunteer opportunities specifically targeted to under 18's.
Dublin Zoo run a volunteer programme, so if animals are more your thing, definitely check it out!
If none of the above appeal to you, you should ask any local organisations or charity shops if they are in need of any volunteer support. You can leave your details with them and ask to be contacted about any opportunities.
Abroad
GVI offers opportunities to under 18's who wish to volunteer abroad. Founded in 1998, GVI runs it's programmes in 13 countires worldwide and is 'aligned to the 17 United Nations Sustainable Development Goals.'
Volunteering abroad is a big step as a teen, and should be discussed thoroughly with a parent or guardian.
Have you any experience volunteering as a teen in Ireland? We'd love to know more about your experience in the comments below!
*Volunteering is a great way to gain experience, and give something back. However, you should never spread yourself too thin and take on more volunteering hours than necessary. Always consider factors like safety, health, parental/guardian permission, duration, and location before offering to volunteer.