#Trending: The Beauty Fridge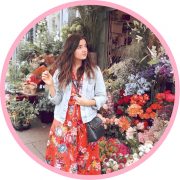 The beauty fridge isn't a new concept, but it's become somewhat of a #trending phenomena in recent weeks thanks to TikTok. But what exactly is it? And are they essential?
Everything To Know About Beauty Fridges
What is a beauty fridge?
A beauty fridge is pretty much what it says on the tin, a mini fridge in which you keep beauty products. Most of the products you keep in it are skincare related, but you can keep makeup in there too! The main purpose of this fridge, besides being very Instagram-able, is it keeps everything nice and fresh!

via GIPHY
What products can I keep in a beauty fridge?
Skincare Products like Vitamin C, balms, facial mists, eye cream, jade rollers and sheet masks. Natural based formulas are also best kept in the fridge as they usually don't contain preservatives.
Makeup products such as eyeliner and nail varnish are also best kept in the fridge!
Are they essential?
Whilst a designated fridge for your makeup and skincare isn't essential, if you want to reap the benefits of your products to their full extent, it's definitely worth investing in one. You'll also be saved the constant questions from your family as to why your entire skincare routine is taking up space in the kitchen fridge!
Some professionals have argued that the introduction of the idea of having to keep some products in a fridge is just a gimmick. Whilst there are certain prescribed skincare products that often do have to be refrigerated, it is questionable if the refrigeration of certain non-prescribed products is totally necessary.
Build Your Own
What are your thoughts on beauty fridges? Will you be purchasing one?