What Happened in Season 3 of Riverdale?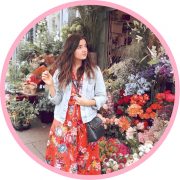 Riverdale Season 4 is back on Thursday October 10th! As much as we loved Season 3 of the show, it was super jam-packed! So we thought it best to do a quick recap of all of the drama in Riverdale Season 3.
This article contains spoilers, you have been warned…
The Kids Became the Parents
Literally. In Episode 4 of Season 3 The Midnight Club, Alice Cooper reflected on her experience with Gryphons and Gargoyles. The episode featured Veronica, Betty and the gang playing the role of their parents' as teens. Confused? So were we! But the episode informed us that the Gryphons and Gargoyles phenomena had hit Riverdale before.
Jughead & Archie Left Town
As Hirem Lodge gained more power over the town, Archie decided we had to get out of Riverdale. Jughead, being his bestie, also tagged along. The two stumbled across a sleepy town where the distribution of notorious drug fizzle rocks had caused chaos. This episode was very strange, but we've learned to expect and embrace Riverdale and it's strangeness…
We Met Jughead's Mom
And little sister Jellybean! Jughead's Mom returns to town, but are her intentions good? *Spoiler Alert* of course not! It wouldn't be Riverdale if it had a happy ending! Jughead's mom, Gladys, is seen to be in cahoots with Hirem Lodge, and well, Jughead is not impressed.
Chad Micheal Murray Took On A Starring Role
Chad Micheal Murray of A Cinderella Story fame if you're a child of 00's, took on the role of Edgar Evernever, the leader of the cult farm taking over Riverdale. While we're still not sure of where this whole Farm storyline is going it was nice seeing Chad again!
Betty's Nancy Drew-ness is Genetic
Charles, not Chic who we found out was a fake Charles, is alive and well. In the latter part of Season 3, Charles introduces himself to Betty. It turns out he's an FBI agent, so it looks like Betty's detective flare is in her genes!
Chic is The Gargoyle King…
This left us with an "eh, what?" look on our faces for a good hour after the episode finished. Apparently Chic (fake Charles) is also alive and well and is also the Gargoyle King. Ok…
See Also
It Looks Like Jughead has disappeared!
In the Season Finale, we see Archie, Betty and Veronica standing around a bonfire, stripped to their undies and looking worse for wear! But em, where's our beloved Jughead? Is he missing? Has he been killed? Are the 3 friends responsible?!
Nope, turns out Jughead actor Cole Sprouse was too cold that night! In a recent interview with TVLine at San Diego Comic Con Lili Reinhart said "It was scripted all four of us and he was like, 'I don't wanna do it,' so he didn't." We're not sure if they're joking or not, but tbh we can't blame Cole for not wanting to stand in the cold in his underwear.
What do you think is in store for Archie and the gang in Season 4?