10 Irish TikTok Accounts You Need To Be Following in 2020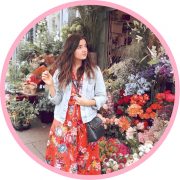 We know you love TikTok, so we've put togegther 10 Irish TikTok accounts You NEED to be following in 2020!
Here Are 10 Irish TikTok Accounts to
Follow in 2020:
Sophie Murray
TikTok: @sophie_murraayy
Followers: 9389
You may know Sophie from Instagram, but her TikToks are also great! Expect a mix of funny and fashion videos.
Charleen Murphy
TikTok: @charleenmurphy
Followers: 13.5K
Charleen posts some fab fashion content on her TikTok!
Emma Kearney
TikTok: @emmakearney32
Followers: 472.2K
Emma's TikTok videos are laugh out loud funny. Expect many a LOL, and some fab makeup looks.
Victoria Adeyinka
TikTok: @victoriaadeyinkaa
Followers: 9.6M
Victoria's TikToks will have you in stitches!
Chris Murphy
TikTok: @chrisisainmdom
Followers: 91.3K
Chris makes hilarious TikToks that incorporate a lot of Irish-isms!
Kristian McGrath
Followers: 401.7K
TikTok: @kristiandoesmagic
As you can tell by his username, Kristian posts fun interactive magic videos! Watch the one below and see if he really knows what you'll pick…
Molly Roberts
Followers: 128.1K
TikTok: @mollerina_
We are big fans of Mollerina at missy.ie, so we were only delighted when she started her own TikTok account. Her recent Barbie video just went viral too!
Molly took over our Instagram stories a while ago and showed us a BTS of her creating TikToks. You can check it out in our highlights reel!
Molly makes fashion videos, as well as dance and funny videos!
Caoimhe Byrne
TikTok: @therealcraic
Followers: 30.9K
Caoimhe posts funny, relatable videos that will have you laughing out loud.
Keilidh Cashell
TikTok: @keilidhmua
Followers: 2.1M
Give us Keilidh makeup tutorials in any form and we will be obsessed! Keilidh is taking over TikTok with over 2 million followers! Not only are Keilidh's TikToks such fun to watch for their sheer creativity, she also shares some great skincare tips. Keilidh has also recently launched her own makeup brand, KASH Beauty.
Andrea and Lewis
TikTok: @andreaandlewis
Followers: 5.5M
Andrea and Lewis are a couple who currently reside in the GoHouse. Lewis is from Ireland, whilst Andrea was born in Puerto Rico and moved to Florida as a child.
What are some of your favourite Irish TikTok accounts to follow? Let us know!