10 Throwback Movies You NEED To Watch On Disney+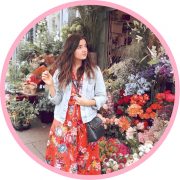 Disney+ is becoming a firm favourite, and we can see why! The seemingly endless amount of TV Shows, movies and documentaries is enough to keep us occupied for the foreseeable future.
The best thing about Disney+? The throwback TV shows and movies on offer!
With this in mind, here are 10 Disney+ Throwback Movies You NEED To Watch:
Camp Rock 1 & 2

Demi Lovato, the Jonas Brother, and a bopping soundtrack, what's not to love?
A teenage girl desperately wants to spend her summer in a rock camp, but the only way she can get in is by working in the kitchen. When a teen pop star overhears her singing, he sets out to find the girl behind the voice. (IMDb)
It's kind of like Cinderella but with singing! In Camp Rock 2, the camps future is in jeopardy as a fancy camp across the lake steals starts to take over! Can Mitchie and Connect 3 (Jonas Brothers) save the camp?
Cheetah Girls

When we say Cheetah Girls, we mean The Cheetah Girls 2, and The Cheetah Girls: One World as well. There's no way you can watch the first one without watching the rest! The movies follow the Cheetah Girls from a High School Girl Band in NYC hoping to win their school talent show, to an international act visiting Spain and India in the 2nd and 3rd movies. Cheetah Girls is such a great throwback movie, featuring the *interesting* style choices of the early 00s!
High School Musical

High School Musical is possibly the most well known of the Disney+ Throwback Movies. You've probably already seen but if you haven't then add it straight to your 'to be watched list.' Even if you have seen it, it's worth another watch (or 12…). With all 3 of the High School Musicals on Disney+ there's really no excuse not to indulge!
Read It And Weep

If you fancy yourself as a bit of a writer, then this is the Disney+ Throwback movie for you!
Jamie is an intelligent but extremely shy school student who spends her time writing in her personal journal. However, her life suddenly changes due to her confident alter ego, Isabella.
Jamie spends her time writing about Isabella (or Is), but when she starts showing up in real life, things get a little out of control. Fun fact, Jamie and Is are played by real life sisters Kay and Danielle Panabaker!
Princess Protection Programme

Did you know that Once Upon A Time Selena Gomez and Demi Lovato were BFFs? They even starred together in their very own Disney Original Movie – Princess Protection Programme.
Carter Mason and her father share a great relationship, until one fine day, their lives change drastically when they are entrusted with a task of attending to a princess.
Carter's dad is a secret agent who works for the PPP (Princess Protection Programme). When he rescues Princess Rosalinda from her home country of Costa Luna, it is decided that Rosie will stay with him and his daughter in Louisiana. Carter is tasked with teaching Rosie to behave like a proper American teenager, but finds herself learning some lessons of her own.
Cow Belles

Similar to Read It And Weep, Cow Belles also stars real life sisters. This time it's Aly and AJ Michalka. You may know them from their smash hit 'Potential Break Up Song.' If you've not heard it, then you're welcome…
Life teaches us in every which way and makes us learn lessons, and that's what happens when two rich teenage sisters are forced to work in the family business by their frustrated father.
Hilarity ensues when the spoiled sisters must learn to work for a living…
Get A Clue

Starring Lindsay Lohan as fashion forward Lexy Gold, Get A Clue is a mystery movie of sorts.
When an article and photograph Lexy has taken of her teacher, Mr. Orlando Walker, is published in the city's daily paper, he goes missing and his car is found in the East River. With help from Lexy's best friend Jen and one of her schoolmates Gabe , Lexy and Jack set out to solve the mystery behind the disappearance.
If Noughties fashion is your thing, then this Disney+ Throwback is for you.
Wendy Wu: Homecoming Warrior

Starring Brenda Song, Wendy Wu Homecoming Warrior is the kick-ass action movie we all need in our lives.
A Californian teenager learns that she is the reincarnation of a legendary female warrior destined to protect the world. 
After finding out about the reincarnated spirit living inside her, Wendy meets Shen who trains her to become a fierce warrior and helps her to save the world. Your average High School drama really…
Stuck in the Suburbs

Starring Danielle Panabaker and Brenda Song, Stuck In The Suburbs is a hilarious portrayal of life in a small town.
Fourteen-year-old Brittany Aarons and her friends are bored with their suburban lives until America's National Icon Jordan Cahill, a new pop singing/dancing sensation, arrives in town and his Personal Digital Assistant (PDA) falls into their hands.
You can probably guess where this one is going, but it's definitely a throwback worth a watch!
Cadet Kelly

When Kelly's stepfather becomes the Commandant of a military school, her and her mom move upstate and Kelly is enrolled in the school.
As the clumsiest, most clueless cadet to enter the Military Academy, Kelly seems to be fighting an uphill battle against commanding officer Captain Stone who is determined to break her spirit.
Kelly ends up joining the drill team, and injects a bit of personality into their 'robot' routines.
Have you watched any Disney+ Throwback movies yet? What's your favourite Disney+ Throwback movie?