5 Classic Shows You NEED To Watch On Disney+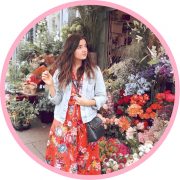 Disney+ will has finally launched in Ireland and we are super excited!
For €6.99 a month you can stream a host of amazing TV Shows and moves from Disney, Pixar, Marvel, Star Wars and National Geographic.
We can't wait to rewatch some of our favourite classic Disney shows! If you're not a child of the 00s you probably won't know much about these shows, but trust us, they are must watches!
Lizzie McGuire

You think Disney Channel, you think Lizzie McGuire! Lizzie McGuire follows, you guessed it, the life of Lizzie McGuire, a teenage girl navigating the drama of middle school. The show was supposed to be getting a reboot that would be exclusive to DisneyPlus, however, there has been drama surrounding the reboot lately so we'll have to wait and see. For now though, we're just happy to rewatch the classic episodes and soak up all of that early 00s nostalgia!
That's So Raven

Another Disney Channel classic is That's So Raven, a show that follows the life of teen physic Raven. Yep, you read that right, she's a physic! However, Raven's gift always seems to land her in trouble, creating hilarious situations for her family and two besties Eddie and Chelsea. Predominantly a comedy, That's So Raven dealt with some important issues like racism and body image. The show did get a reboot with Raven's Home in 2017, this show will also be available to stream on DisneyPlus.
Hannah Montana

Before there was Miley Cyrus, there was Hannah Montana, and technically Miley Stewart who was also Hannah Montana… confused? Us too! But trust us, this show is worth the watch! Miley Stewart is your average teenager. She lives with her dad, Robby Ray Stewart (Billy Ray Cyrus) and brother Jackson in a beach house, she has her besties Lily and Oliver, and she attends school like every other teenager. There's just one thing that makes Miley different, she's also pop sensation Hannah Montana! Donning a blonde wig no one knows that Miley is Hannah, and the show centres around her keeping the secret and the drama (and hilarity) that ensues!
The Suite Life Of Zack and Cody

Thought Cole Sprouse achieved stardom as Jughead Jones on Riverdale? Think again, Cole starred alongside his twin brother Dylan in The Suite Life of Zack and Cody. The boys move into the Tipton Hotel in Boston with their mom who works there as a singer. They get into all sorts of mischief around the hotel, causing mayhem and annoying hotel manager Mr Moseby. Ashely Tisdale also stars as Maddie – the object of Zack's affection. Brenda Song plays hotel heiress London Tipton, we see what you did there Disney…
Cole and Dylan also starred in a spin-off of the show, The Suite Life on Deck alongside Debbie Ryan. Both shows will be streaming on DisneyPlus!
Wizards of Waverly Place

The show that brought us Selena Gomez! Yep, Wizards of Waverly Place is where the songstress got her big break starring as Alex Russo – she even sings the theme tune for the show!
Based in New York, Wizards of Waverly Place follows siblings Alex, Max and Justin who work in their parents sub sandwich shop whilst also attending wizard classes, and competing to become the family wizard! Of course their magical powers are a secret, so the show focuses mainly on the struggle to keep this secret.
You can sign up to Disney+ in Ireland now.
Will you be subscribing to Disney+ now that it's available in Ireland? What shows are you most looking forward to watching?