5 Affordable Makeup Products You Need To Try!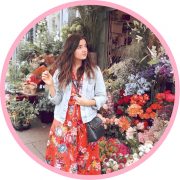 Shopping for affordable makeup can feel slightly overwhelming. How do you know if it's worth the hype? Is it really a good dupe for that one high-end product you've been eyeing for months? We've compiled a list of the 5 affordable makeup products you need to try ASAP!
This concealer already has a pretty large cult following. Zoella and many other beauty vloggers have raved about this concealer for years. This product has won multiple awards, and we can see why. It's got amazing coverage, lasts ALL day, and a little really does go a long way. The fact that it's around the five euro mark makes it even better!
If you're looking for a foundation that blends like a dream then defo give this a go! The formula is a dream and contains colour matching pigments, ensuring a natural look. This foundation doesn't cling to your skin making it perfect for even the driest of complexions. With excellent lasting power you won't feel the need to touch up throughout the day.
Intense colour and a creamy texture are what springs to mind when thinking of this lipstick. It glides onto lips so easily, and while the colour payoff is ah-mazing it doesn't leave your pout stained when removed as so many other rich colour lipsticks do. These products are incredibly affordable. Our fav colours are Midnight Plum, Peach Poppy, and Fuschia Flash.
This drugstore favourite is an affordable alternative to the famous BeautyBlender. Applying makeup with this sponge makes for an even, more natural look. The fact that you wet the sponge before applying your product means there's very little wastage.
The struggle of the false lash application is over! The formula contains fibers that cling to your lashes, making them look lifted and longer. The product also comes with a black primer on one end, this thickens the look of your lashes giving that false lash effect! Similar to the Benefit Badgal Lash Mascara this is an affordable alternative to the high-end beauty product.
Which affordable make products do you love?
Read More: The Best Makeup And Skincare Dupes