5 Products That Help Counteract Redness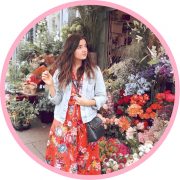 Redness on our skin is something we will all more than likely deal with at one stage or another. Whilst some of us might be trying to counteract the redness of spots or acne, others might want something to tone down the redness of scarring or roscea, or if you're like me – you might just have a natural pinky/red hue to your skin. Either way it is perfectly normal to have some redness on your skin. However, sometimes we might want to counteract that redness.
So, if you do want to counteract redness on your skin, here are 5 products that can help:
Clinique, Redness Solutions Daily Protective Base SPF 15
I was obsessed with this product as a teen, I went through tubes of the stuff. It really is what it says on the packaging – a redness solution. The product itself is green (already a good start), and smooths on easily. A little bit goes a long way (trust me, I lathered it on one day and had a sickly green hue to my skin). It's a great product to use on it's own, or as a base under your foundation.



SHOP NOW

The Ordinary, Granactive Retinoid 2% in Squalane
The Ordinary is a firm favourite at Missy HQ. Affordable products that live up to the hype are hard to come by, but The Ordinary delivers every time. Their Granactive Retional 2% in Squalane is known to "improve pigment problems and revitalise skin."



SHOP NOW

Herbivore Jasmine Green Tea Balancing Toner
Herbivore's toner is pack full of antioxidants "Blended with soothing jasmine water that has been distilled from thousands of petals, no less, this luxurious spritz helps to calm redness while adding instant refreshment."



SHOP NOW

See Also
NYX Professional Makeup Concealer Wand
This green concealer is great to dab on to any areas of redness. The green colour naturally counteracts the red, meaning it tones down the colour, allowing you to blend into your natural skin tone with a foundation. " The concentrated emollient-rich formula goes on like a dream and creates medium to heavy coverage."



SHOP NOW

Bourjois Healthy Mix Foundation
Bourjois' Healthy Mix Foundation has been a 'must-have' amongst the beauty community since I was a teen. It's jam-packed with ingredients that are good for your skin, nourishing it whilst also offering a nice coverage. This foundation is also "infused with Crystalline Pigments, which visibly even the complexion for airbrushed results."
Do you use any products to counteract redness? Let us know your favourite products to counteract redness!