Everything You Need To Know About New Netflix Show 'Never Have I Ever'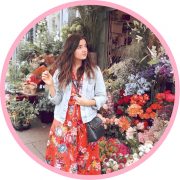 New Netflix show Never Have I Ever looks set to become our new favourite show, and we think you'll love it too!
Here is everything you need to know about Netflix's new show Never Have I Ever:
It's Not Your Average Teen Drama…
Teen dramas are often flooded with the same predictable tropes; most notably the glamorisation of sex, drugs, school life and relationships. However, Never Have I Ever is a show with its feet planted firmly in reality. Yes, it deals with that ever present strive to be popular that seems to be at the forefront of teen dramas, but Devi, the shows protagonist, feels a lot more relatable and attainable than some other leading characters we've come across (we're looking at you Blair Waldorf…).
It Deals With Some Big Teen Issues…
Never Have I Ever is a coming of age comedy/drama. A dramedy, if you will. In the show, we meet Devi who, after a terrible year, decides it is time to change her social status. However, Devi's relationships with her friends and family might put a dampener on her plans. Devi's main mission throughout the show? Lose her virginity and boy is she determined!
Written by the wonderful Mindy Kaling, whose writing credits include The Mindy Project and episodes of The Office, Never Have I Ever is reportedly based on her own life as a first generation Indian American teenage girl. On the autobiographical aspect of the show Kaling said, ""Devi is decidedly a nerd and so are her friends, but she's not a wallflower. And I think we haven't seen that before." Devi is the outcast we expect to see in teen dramas, but her indifference to this is what sets her apart. Devi is unapologetically her (thirsty) self, and quite frankly it's refreshing to see.
Never Have I Ever offers comedic relief around big topics such as love, grief, sexuality and relationships. Having lost her father the previous year, loss and coping is a running theme throughout the 10 episodes that make up the first season of this Netflix show.

It Stars Some New Faces…
Never Have I Ever stars Maitreyi Ramakrishnan, a Tamil-Canadian actress. Maitreyi was hand picked by Mindy Kaling in an open casting call which saw 15,000 auditions. Now that's impressive!
Devi's best friend's Elenor, and Fabiloa, are played by Ramona Young and Lee Rodriguez. Whilst Darren Barnett plays the object of Devi's affections.
See Also
It's Worth A Watch…
So, is Never Have I Ever worth a watch? The answer is most certainly yes! Never Have I Ever is receiving rave reviews left, right and centre. In fact, the show has scored 100% on Rotten Tomatoes, with an audience score of 90% (wow!) it is most certainly worth a watch!
Never Have I Ever is a celebration of female sexuality, highlighting the fact that yes, girls do think about and do talk about sex, emphasising that it is perfectly fine (and normal) to do so.
Have you watched new Netflix show Never Have I Ever? Let us know what you thought of it in the comments!