5 Things To Do When Learning To Drive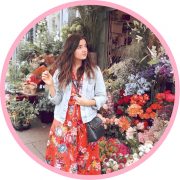 Learning to drive can be both daunting and exhilarating.
I myself couldn't wait to drive, unfortunately I was more fond of driving than driving was of me and I ended up taking my test four, yes FOUR, times before passing. So I'm no stranger to driving lessons. That's why I've put together this piece on 5 things to do when learning to drive in Ireland.
1. Get Recommendations
Before you even begin to learn how to drive, it's really important to select a driving instructor ...
Sorry! You have reached a premium article
To read this article and for unlimited access to the stories worth paying for, subscribe now to Missy.ie from just €4 a month