5 Things To Do When Learning To Drive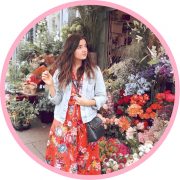 Learning to drive can be both daunting and exhilarating.
I myself couldn't wait to drive, unfortunately I was more fond of driving than driving was of me and I ended up taking my test four, yes FOUR, times before passing. So I'm no stranger to driving lessons. That's why I've put together this piece on 5 things to do when learning to drive in Ireland.
1: Get Recommendations
Before you even begin to learn how to drive, it's really important to select a driving instructor with a good reputation. You can look at websites and read leaflets until you're blue in the face, but nothing works better than a personal recommendation. I was recommended my driving instructor by a friend and was so impressed! I now find myself recommending him to people I know learning to drive.
2: Be Patient
Patience is a necessity when learning to drive. Whether you're a pro or it takes you a little longer to get to grips with it, you have to complete the 12 lessons so pace yourself and take on all the advice given to you.
3: Be Confident
I was so beyond terrified for my first driving lesson. I had driven before, sure, but this guy was a pro and was sure to judge me every minute, right? Wrong. Driving instructor's have seen it all. They've taught at every level and even if you think you're the worlds worst driver, they've probably seen worse… Don't let a lack of experience put you off. Ooze confidence, listen to what you're instructor is saying, and you'll be flying (well, driving)!
4: Ask Questions
Learning to drive can be an overwhelming experience. It's all go go go, and the other cars on the road do not make it any easier. Take your time, and ask questions. Sometimes knowing the why can help you out with the how. If you know why we change gears in a car, it can help you figure out how and when to change them. As I've said, your driving instructor is there to help and won't mind you asking questions – if anything they'll think you a breath of fresh air! (Or so I told myself during my lessons…).
See Also
5: Practise
This is a pretty duh question, but it is easy to let things lapse and only drive on a lesson. Try get out and about in the car as often as possible, and remember to have a fully licensed driver of at least 2 years with you at all times.
We've already put together a full guide for you going through what steps you need to complete in order to get a drivers license in Ireland from the theory test right through to getting your novice plates.
It's not enough to practise the practical, although you've sat and passed your theory test, there will be elements of this in the actual driving test. Keep up with road signs, rules of the road, and get to know the parts of the engine and inside controls.
Do you have any driving lesson tips? Let us know in the comments.