5 TV Shows To Watch As We Head Into Autumn!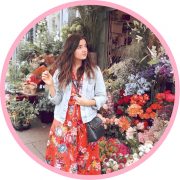 It's officially Autumn! And what better way to get into the Autumnal spirits than by binge-watching some great TV shows?
Here are 5 TV shows to watch as we head into Autumn…
Chilling Adventures Of Sabrina
'Magic and mischief collide as half-human, half-witch Sabrina navigates between two worlds; mortal teen life and her family's legacy, The Church of Night.'
Available on Netflix, CAOS is great to get you in Halloween spirits. If you haven't watched it, expect magical creatures and teen drama aplenty!
Riverdale
We can't mention CAOS, without mentioning it's sister show, Riverdale.
'Archie Andrews discovers his love for music, and his teacher. … After a teenager was murdered within the town of Riverdale, a group of teenagers, the jock Archie, the girl next door Betty, the new girl Veronica and the outcast Jughead try to unravel the evils lurking within this seemingly innocent town.'
Whilst Riverdale's storylines can sometimes leave you pondering why you're still watching the show, there's a cosiness about it that makes it perfect for Autumn watching.
Where to watch: Netflix
Gilmore Girls
Gilmore Girls is the epitome of Autumn vibes. Set in New England, you can expect cosy jumpers and coats, Halloween and Thanksgiving episodes – everything you need to get in the Autumn spirits!
Where to watch: Netflix
Stranger Things
'A young boy, Will Byers, goes missing near a top-secret government laboratory. … As friends, family and local police search for answers, they are drawn into an extraordinary mystery involving top-secret government experiments, terrifying supernatural forces and one very strange little girl.'
If you're looking for something with old-school horror vibes, this is the show for you!
Where to watch: Netflix
Buffy The Vampire Slayer
'Buffy Summers tries to live a normal life in high school while embracing her responsibilities and destiny as a hunter of vampires and demons.'
Whilst Buffy is set in California, and therefore lacks the Autumn aesthetic of other shows listed. If it's a Halloween-esque show you're looking for this Autumn, this is the one for you!
Where to watch: Disney+
What TV shows get you in Autumn spirits?