Aldi Have Some Really Great Beauty "Special Buys" This Week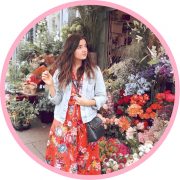 Aldi Special Buys are the best part of the weekly shop. There's nothing quite like a leisurely (socially distant) stroll down the middle aisle to see what new wonderful bits are in-store.
This week, Aldi have some beauty "special buys" lined up. We're pretty big fans of Aldi's Lacura beauty range here at Missy, so you can bet we'll be adding some to our basket on our next food shop.
Aldi Beauty Special Buys: Our Top Picks
"Too Legit" Waterproof Mascara

We're excited to try this mascara! It looks like it might be a good dupe for the Benefit! They're Real mascara that is a firm favourite of many MUA's!
Set off your eyes with the Too Legit Waterproof Mascara. This long-lasting mascara will add dramatic length and volume to your lashes, lifting and curling them from base to tip, giving you visibly wider eyes.
Lacura Setting Spray

Setting spray is a must in any makeup bag. Your skin gets a nice burst of hydration, and you get makeup that lasts, win/win! This Aldi beauty special buy looks like a good dupe for the Tatcha Luminous Dewy Skin Mist. 
For that fresh makeup look that lasts, this Lacura Makeup Setting Spray is the perfect addition to your makeup routine. Spritz over your finished look for a gorgeous, shine-free, matte finish to make sure it stays put all day and all night.
Lacura Detangling Hair Brush

We really love the colours used on these! NEED that light blue one!
Detangle your hair easily with the Lacura Detangling Hair Brush. The flexible and soft teeth glide through your hair to painlessly unknot your hair and reduce breakage seen with traditional hairbrushes.
Lacura Glycolic Skincare Tonic

We love a Glycolic Toner here at Missy HQ, and this one looks very similar to the Pixi Glycolic Toner.
This Lacura Glycolic Skincare Tonic is just the product you need to add to your regime. Formulated to remove impurities and brighten your skin, this will leave your skin feeling soft and smooth, so you can radiate your natural beauty.
*Always wear SPF, especially if using a Glycolic based toner.
Snapshot Ready Glow Primer

Another Aldi beauty special buy that looks as though it might be a dupe. This primer looks very like the Smashbox primers, so we're excited to see if it gives as good results!
Get ready for your close up with the Lacura Snapshot Ready Glow Primer. Forget relying on layers of concealer and foundation to achieve flawless skin. This silky-smooth formula is the perfect base, blurring pores and fine lines, so the rest of your makeup can be applied seamlessly. The additional illuminating glow adds a beautiful radiant touch to your finished look.
Aldi's beauty Special Buys are in stores from Thursday June 18th. You can check out the full collection here.