Bake With Missy: Microwave Chocolate Mug Cake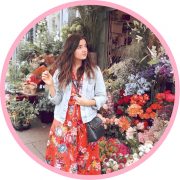 This week on Bake With Missy, we made chocolate mug cake! The best bit? You bake it in the microwave so it's super quick and easy to make when you're in need of something sweet.
Check out the video we posted to our Instagram, as well as the ingredients and method listed below.
Bake With Missy: Microwave Chocolate Mug Cake Recipe
A post shared by Missy.ie (@missy.ie) on

See Also
⭐️Ingredients:
4 tablespoons of self-raising flour
2 tablespoons of cocoa powder
3 tablespoons of granulated sugar
6 tablespoons of milk
2 tablespoons of vegetable oil
1 tablespoon of hazelnut chocolate spread
⭐️Method:
Sift the flour and cocoa powder into a bowl and combine.
Stir in the sugar.
Add the milk and vegetable oil, stirring until well combined.
Add a tablespoon of chocolate spread. (There's no need to stir).
Pour the mixture into a microwave safe mug. Make sure to leave some room for the cake to rise in the microwave.
Pop your mug cake in the microwave on a high heat for 70-90 seconds.
Enjoy with some ice cream!
*🎶 bensound.com. Recipe adapted from Table For Two Blog.
Last week on Bake With Missy we made Mini Eggs Brownie Bites, you can find the full recipe here!