CAO Change of Mind: What To Do If You're Having Doubts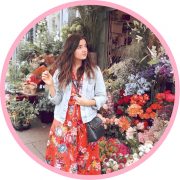 You filled out your CAO ages ago, you're feeling confident in your choices, you know the grades you need to get and the Leaving Cert is now in the rearview window.
However, maybe you have that niggling feeling at the back of your mind... maybe your top choice isn't what you want to do. Are you doing this course for you or because your parents/fav teacher has pushed you towards it? It's perfectly ok to have a change of heart, and we're here to tell you exactly what to do if you feel like you mig...
Sorry! You have reached a premium article
To read this article and for unlimited access to the stories worth paying for, subscribe now to Missy.ie from just €4 a month