What To Watch On Netflix This Summer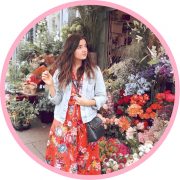 Netflix is the cure to all Summer Holiday boredom! But sometimes you may find you've spent the best part of an hour just looking for something to watch. From movies to series you'll want to binge watch, we've got something for you to pass a few summer days!
The Rom-Com
Recently released on Netflix is Always Be My Maybe, produced, written, and starring Ali Wong and Randall Park. This Netflix original is a modern When Harry Met Sally set in San Fransisco. The movie was praised for it's representation of the Asian American community. It's light-hearted and funny, following childhood best friends Sasha Tran and Marcus Kim as they reunite after an awkward encounter. Now a celebrity chef, Sasha helps Marcus to move on with his life, whilst Marcus shows Sasha how important her heritage is.
Watch If… You fancy a classic storyline set in a modern world.
You Might Also Enjoy… Isn't It Romantic.
The Teen Movie
Whether you're 13 or 33, everyone loves a good teen movie. To All The Boys I've Loved Before (TATBILB for short), is the epitome of teen movie! If you haven't seen it yet get going!! The story follows Lara Jane who's life takes a turn when her little sister sends out 5 love letters that were never meant to be seen. An awkward encounter with her sister's boyfriend and a fake relationship adds all the drama you'd expect from a teen movie!
Watch If… You feel like falling in love with an array of fictional characters.
You Might Also Enjoy… The Perfect Date.
The Throwback
Are we that old that 90's movies are considered a throwback?! *gasps* There's no denying it, the 90's produced some damn good movies that are still enjoyable today! One of my favourites? Four Weddings And A Funeral, you'll laugh, you'll cry (a lot if you're anything like me), you'll just love it! The plot, you guessed it, follows a group of friends as they encounter four weddings and a funeral. It's a must watch!
Watch If… You want a good cry, but also a few laughs. They're also making a series that follows the same plot soon, so this will give you good insights into what to expect!
You Might Also Enjoy… Notting Hill OR My Best Friend's Wedding
The Musical
Mamma Mia is everything you want from a Musical, awesome music (thank you ABBA), a funny and slightly unbelievable plot, and a great cast! Starring the likes of Amanda Seyfried, Meryl Streep, Colin Firth and Pierce Brosnan, and set against the GORGEOUS backdrop of a Greek Island, Mamma Mia is the musical you need this summer!
Watch If… You finally want to know what these ABBA people your parents keep talking about actually sing. You'll be singing along yourself in no time!
You Might Also Like… Pitch Perfect
The Dramedy
About Time is one of those movies you'll want to watch over and over again. A seemingly normal romantic drama gets flipped on it's head with the introduction of fantasy and time travel! Expect laughs, tears, and a refreshed sense of wonder. About Time will spark your imagination, written by Richard Curtis expect your typical British romantic comedy tropes found in Love Actually, Four Weddings and a Funeral, and Bridget Jones' Diary
Watch If… The world has got you down, and you need a bit of magic!
You Might Also Like… Mystic Pizza
What are you watching on Netflix at the mo'?