Dress Like You're On… Emily In Paris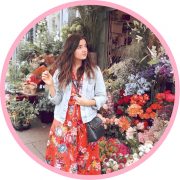 'Emily In Paris' is a firm favourite here at Missy HQ. From the drama to the laugh out loud moments to the romance, 'Emily In Paris' has it all. The best thing about the new Netflix show? The fashion…
Here's How To Dress Like You're…Emily In Paris
A Good Coat
You can never go wrong with a good coat. Emily, whilst in Paris, has many a good coat. Similar to Ireland, Paris can get very cold, and often your coat is all that people will see of your OOTD!
Cute Dresses
Emily rocks a cute dress, or several, throughout her days. Here are some of our favourite Emily-esque dresses.
Blazers
On the days when a coat might be too heavy, a blazer is your best friend! Emily rocks many a check-style blazer throughout the show.
Accessories
Emily is most certainly an accessories gal. From berets to neckerchiefs, she knows how to accessorise!