'Emily In Paris' Season 2 Has Started Filming!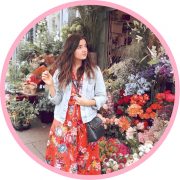 "Will there be a season 2 of Emily in Paris?" was the first thing I typed into Google, having spent my Saturday evening binge-watching all of season 1. Don't judge, each episode is under 40 minutes so wasn't as big an undertaking as it may seem….
Anyways, I guessed any Missy reader who has also finished 'Emily In Paris', may be wondering the same. So, here's what we know so far about 'Emily In Paris Season 2'!
*spoilers ahead*
Will There Be An 'Emily In Paris' Season 2?
Emily In Paris season 2 is officially a go! Thank goodness, because we just have to know what happens next!
In case you don't remember; after many a fling, problems and wins at work, the show ends on a MASSIVE cliffhanger. Gabriel, who was due to move across the country to start his own restaurant and had subsequently broken up with his girlfriend, Camille, because of this, is staying in Paris. Camille is a close friend of Emily's, and Emily has just spent the night in Gabriel's bed… Cue a text from Camille reading "Gabriel is staying in town. Can we talk?" and a rendition of Piaf's "Non, Je Ne Regrette Rien" (which, I don't know about you but only conjures up visions of that Specsavers ad), the credits roll, and we're left wanting to know what's going to happen!
Filming of Season 2 Has Begun
In a sure sign that nature is healing after COVID, many of our favourite shows are now back in production, that includes Emily In Paris which began filming in Paris this week.
Check out this cute video that confirms all of the cast will be returning for season 2…
What Will Happen In Season 2?
Well, firstly we NEED to know what will happen between Emily, Gabriel and Camille.
Emily is also going to have to assimilate more with French culture. Despite the popularity, the show was also met with critique for its handling of French culture, with some saying the series showcases a glamorised view of Paris through an American girl's eyes. Well, according to show creator Darren Star, that's the point.
"For me, it's the evolution of the character. I think when someone goes to Paris for the first time, they are overwhelmed by the beauty of the city and that's what they're seeing," Star tells Variety. "I think, perhaps, a lot of viewers who lived in Paris for a long time didn't quite understand that this was through the lens of a character who was experiencing the city for the first time. That's how she was perceiving it — she was really struck by the beauty that was all around her."
"Emily will embrace the city a little bit more. When she got there, she got a bit of a free pass in the beginning and I don't think it will be quite as easy for her in second season. I think she will be more assimilated, in terms of living in Paris and stepping up to the challenges of learning the language," he explains.
When Will Season 2 of Emily In Paris Be Released?
Filming has just begun, so that will probably take a few months. If we are super lucky we might get season 2 towards the end of 2021, but 2022 might be a bit more realistic.
Are you looking forward to season 2 of 'Emily In Paris'?