Everything we know about 'Friends: The Reunion'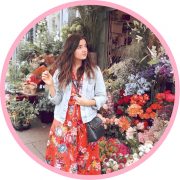 Friends: The Reunion is officially coming to our screens at the end of this month! The stars of the show took to Instagram last night to share the news. Here's everything we know about the reunion so far…
We finally have a date! After YEARS of waiting, and many a rumour the reunion show, also known as 'The One Where They Get Back Together" will air on May 27th!
The Friends reunion episode will stream on HBO Max, which isn't currently available in Ireland. However, we suspect it will be picked up by another network for viewers in the UK and Ireland.
The stars of the show took to their Instagram accounts last night to share the trailer for the much anticipated reunion…
The Friends reunion is not a new scripted episode, we repeat this is not a new episode! Instead, it's a reunion of the cast members where they discuss their experiences on the show, and visit the sets. In a statement, HBO said the following:
"In order to avoid any misunderstanding about what this special is, we want to make it very clear that this is not a new, original episode of the series.The cast will be appearing as themselves, not as their beloved characters."
Will you be watching Friends: The Reunion?