Get The Look: Stranger Things 3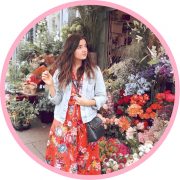 Stranger Things 3 brought us back to the land of The Upside Down, The Mind Flayer, and Demogorgan's, but this season Stranger Things also gave us some "bitchin" style inspo!
Set in 1985, Stranger Things 3 encompasses all things great about 80's fashion. We'd totally rock some of the outfits worn by Max, Eleven, and the gang.
Eleven's Playsuit
The first thing that entered my mind on seeing this playsuit was "where do I purchase?!". Thanks to the power of Google, it seems the original playsuit is from the junior section in Target.
If you're looking for something similar but not as 80's, give these two playsuits a go:
Max's Tee & Shorts
The outfit Max wears on the Stranger Things poster, and to her trip to the mall with El is perfect for summer!
Denim paperbag shorts and a striped tee make for an effortless summer OOTD. Remember, we're channelling the 80's here, so socks that rest just above the ankle are essential.
El's Shirt
You can find Eleven's original yellow shirt here. However, it's been sold out a lot, but you might get lucky on a restock!
We found a similar shirt in the Men's section on ASOS. The 80's were a time for boxy fits, so you should achieve the right look by just sizing down. Pair with some black mom jeans and you've got Eleven's look down!
Eleven's Yellow Scrunchie Look
El really brought her pattern game throughout Stranger Things 3. Whilst we didn't track down her exact tee, we did find something similar from Urban Outfitters. Again, from the men's section, but sizing down is always an option for the right fit!
Add a yellow scrunchie and some blue trouser suspenders and you're good to go!
Dustin's Camp Know Where Tee & Cap
Dustin's Camp Know Where t-shirt and cap can be bought from Levi's. However, it seems that both have been sold out a long time. You can find a similar tee here.
What did you think of Stranger Things style? What look from the show was your fave?