Here's What's Coming To Streaming Platforms December 2021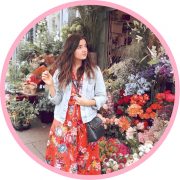 It's December, which means staying in and watching endless movies and TV shows. There is a lot coming to streaming platforms in December, here are our top picks…
Single All The Way
Release date: December 2nd
"Desperate to avoid his family's judgment about his perpetual single status, Peter  convinces his best friend Nick to join him for the holidays and pretend that they're now in a relationship. But when Peter's mother sets him up on a blind date with her handsome trainer James — the plan goes awry."
Back to the Outback
Release date: December 10th
"The hunt is on this holiday season when a group of "deadly" animals (along with a celebrity koala named Pretty Boy) escape the Australian Wildlife Park and head BACK TO THE OUTBACK! They're dangerously cute and on the loose in this new family comedy "
The Witcher (Season 2)
Release date: December 17th
"The witcher Geralt, a mutated monster hunter, struggles to find his place in a world where people often prove more wicked than beasts." Season 2 picks up from the events of the well received first season.
Emily In Paris (Season 2)
Release date: December 22nd
Emily is back! This season Emily and friends travel to St. Tropez for a getaway, but it seems they can't escape the drama laid out in Season 1! 
The Last Duel
Release date: December 1st
"Jean de Carrouges is a respected knight known for his bravery and skill on the battlefield. Jacques Le Gris is a squire whose intelligence and eloquence makes him one of the most admired nobles in court. When Le Gris viciously assaults Carrouges' wife, she steps forward to accuse her attacker, an act of bravery and defiance that puts her life in jeopardy. The ensuing trial by combat, a grueling duel to the death, places the fate of all three in God's hands."
Hawkeye
Release date: Weekly throughout December
"In this new series, Jeremy Renner reprises his long-time role as Clint Barton/Hawkeye, with Hailee Steinfeld stepping into the role as Kate Bishop."
Die Hard
Release date: December 3rd
"Hoping to spend Christmas with his estranged wife, detective John McClane arrives in LA. However, he learns about a hostage situation in an office building and his wife is one of the hostages."
Ghosting: The Spirit of Christmas
Release date: December 17th
"A woman is left with unfinished business when she accidentally dies on the way home from a first date. With the help of her best friend, she endeavours to move on to the afterlife."
Encanto
Release date: December 24th
"A girl in Colombia faces the frustration of being the only member of her family who doesn't have magical powers."
Harlem
Release date: December 3rd
"From Girls Trip writer Tracy Oliver, the comedy series follows four ambitious friends as they take on dating, careers and new friends."
The Expanse
Release date: December 10th
"The sixth and final season of The Expanse picks up with the solar system at war, as Marco Inaros and his Free Navy continue to launch devastating asteroid attacks on Earth and Mars. As the tensions of war and shared loss threaten to pull the crew of the Rocinante apart, Chrisjen Avasarala makes a bold move and sends former Martian Marine Bobbie Draper on a secret mission that could turn the tide. Meanwhile in the Belt, Drummer and what's left of her family are on the run and hunted for betraying Marco. And on a distant planet beyond the Rings, a new power begins to rise."
With Love
Release date: December 17th
"Amazon Original Series With Love is a one-hour romantic comedy, written and created by Gloria Calderón Kellett that follows the Diaz siblings, Lily and Jorge, who are both on a mission to find love and purpose. Each of the five episodes, set during a different holiday throughout the year, follows Lily, Jorge and the Diaz family over the course of 12 months as they experience the highs and lows of life during some of the most heightened days of the year."