The Trailer for Emily In Paris Season 2 is finally here!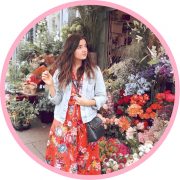 Emily is back for amore! Yep, we FINALLY have a trailer for Emily in Paris season 2!
A Quick Recap On Season 1…
'Emily In Paris' follows Emily, a twentysomething marketing executive, who moves to Paris in place of her boss based by in Chicago. Despite many a run in with her new colleagues and boss in Paris, Emily soon proves her worth in the French capital. Of course there's many a romantic twist and turn along the way. And as previously mentioned, we were left with a BIG cliffhanger at the end of the first season. We're hoping that said cliffhanger is soon resolved, although if the trailer is anything to go by there could be a potential new love interest…
What Is Season 2 About?
Even though the trailer shows Emily in Saint Tropez (doesn't quite have the same ring), she is definitely still in Paris in season 2, and it looks like she'll be finding her feet more in the French capital. Creator of the show, Darren Star, told OprahMag.com "In season 2, she's going to be more of a part of the fabric of the world she's living in. She'll be more of a resident of the city."
This season will also explore Camille's potential feelings for Emily. Speaking to Vogue, Lily Collins (who plays Emily) said "There are tons of little moments where you're like, '…Does Camille like Emily?' You can't really get a vibe, and I feel like that ambiguity is what keeps Emily intrigued. I think anyone in that position would be like, you're my friend, but now I have this romantic connection [with Gabriel], and I don't want to hurt you, but… Oh my God! So, you know what, it's really confusing. I feel like the next season will only create more love triangle drama, although maybe Emily will have a little bit of a stronger handle on the situation… or maybe not."
See Also
Will you be watching 'Emily in Paris' season 2?