Irish Women In Business: Girl Boss Inspirations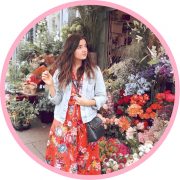 When we think of the corporate world we often envisage men in suits talking stocks and bonds. However, women are now more than ever, taking on the business world; turning their passions into award-winning companies. For such a small island, Ireland has produced some of the best of the best women in business. We've compiled a list of some of our fave Irish Girl Boss inspirations.
Cocoa Brown
You've obviously never stopped foot in a Penneys or Pharmacy if you don't immediately know Cocoa Brown.
The founder, Marissa Carter, worked hard to establish her brand Cocoa Brown. Unable to afford beauty college, Marissa was sponsored by The Galligan Beauty College and graduated with an honours as a beauty therapist.
Starting her first business, Carter Beauty Salon, in a house she was renting at the time, Marissa's business soon grew and by 2012 was one of Ireland's leading beauty salons!
That same year was the birth of Marissa's tan, Cocoa Brown. Having attended the Circadia Institute in the US, Marissa gained a certificate in Cosmetic Chemistry and Skin Histology. Later that year, Cocoa Brown hit the shelves and the rest is history. Marissa's brand now carries an abundance of different products and is sold out in 20 countries worldwide. Kylie Jenner is also a fan!
Not content with dominating the beauty business with Cocoa Brown, Marissa is about to launch her own makeup range, Crater Beauty Cosmetics, in July.
Marissa's story shows that hard work, dedication, and investing in yourself and your education can lead to becoming the ultimate Girl Boss!
Izzy Wheels
Izzy Wheels was founded by Dublin based sisters Ailbhe and Izzy Keane.
What started off as a college project for Ailbhe, turned into an amazing award-winning business for the sisters.
Inspired by Izzy, who was born with Spina Bifida and is paralysed from the waist down, Ailbhe noticed the first thing people saw was Izzy's wheelchair. The wheelchair was not reflective of Izzy's bubbly personality, and so she designed wheelchair covers that expressed personality and style.
Izzy Wheels is an inspiring story of two sisters coming together to form a creative fashion brand. Their success has been amazing, having been featured on The Late Late Show, as well as in Vogue Magazine. These sisters are ones to watch! Check out their Instagram for pictures of their amazing designs.
Chupi
Born in Wicklow, Chupi Sweetman spent her early career as a designer having been scouted by Topshop at just 21! After 6 years in fashion, Chupi had a change of heart and decided she wanted to "create something that lasted forever and celebrated Ireland's incredible design heritage." In 2013, Chupi the brand was born!
Chupi now has a team of 23, her pieces feature in London Fashion Week, and has a global fan base from NYC to Tokyo.
Chupi puts incredible work into her individual pieces, each one telling its own story. Follow the Chupi Instagram for beautiful pics and lovely background stories as to who or where the piece is going to! We don't want to get ahead of ourselves, but… Chupi may be the sweetest Girl Boss going!
See Also
Nuritas
We here at Missy are big advocates for women and girls in STEM. When we came across Nuritas, a company founded by Dr. Nora Khaldi, a mathematician with a PhD in Molecular Evolution and Bioinformatics, we were all sorts of excited.
Not only is Nora a successful mathematician, she is also branching into the business world and holding the title of ultimate Girl Boss. Nuritas is aiming to tackle the health challenges facing the world, with their unique capabilities. Their technology is used to mind peptides in natural foods that can help in curing and preventing diseases. Impressive, right?
ÍON Herbs
Another Girl Boss who has come from a STEM background, Dr. Aoife Kelly has developed her brand ÍON herbs. Having always been interested in herbal medicine and with an abundance of scientific knowledge, Aoife quit her job as an engineer in 2014 to pursue her passion.
ÍON drinks are used for a range of health needs. Aoife is dedicated to producing high quality herb drinks that are 100% plant based. ÍON's can be purchased in a number of stores such as Lloyds Pharmacy and The Happy Pear.
Simply Fit Food
Developed by fitness fanatics Luke and Evelyn, Evelyn is obvs the Girl Boss of this company. Inspired by the idea that keeping fit can take up a lot of time and energy, Simply Fit Food was established to deliver healthy meals that are freshly packed straight to your door. Making cooking and staying healthy that little bit easier. Evelyn began her journey to exercise and healthy eating when at 16 she was diagnosed with an under active thyroid. A self-proclaimed foodie, Evelyn understands the stigma around healthy food but thankfully her Mam taught her that healthy food doesn't have to be tasteless.
Simply Fit Food is an award-winning business, but we're not surprised considering it's such a great idea!