Kylie Jenner's 'Kylie Cosmetics' Relaunches with New Vegan Formulas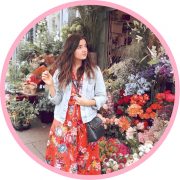 Kylie Cosmetics has relaunched with 'clean' vegan formulas. Here's what we know about the new ingredients being used in the cosmetics…
The new formulas are described as 'clean' and vegan, but what does this actually mean? Kylie's values are listed on the Kylie Cosmetics website, saying "our formulas are designed with ingredients to ensure that the right balance between efficiency, safety and responsibility, producing formulations that are more restrictive then regulations in the US, Canada, EU and beyond." The brand is also Vegan now, meaning none of the ingredients in the products or packaging contain animal by-products or animal derivatives.
Kylie Cosmetics is following suit with many brands who have decided to engage in 'clean' beauty, meaning more sustainable ingredients that are good for both the consumer and the environment. A brand representative stated that Kylie Cosmetics new formulas will exclude 1600 ingredients under this new 'clean' standard. The new formulas are also gluten-free and paraben-free. On the shift to better ingredients Kylie commented, "Innovation has come far in the past few years. When creating this line, it was so important to me to commit to using clean ingredients across the board, but to never sacrifice performance."
The relaunched lip kits now promote 8-hour staying power. There are also new eyeliners, blush, bronzer brow products and tools in the relaunch!
For the time being there are no new relaunched eyeshadows, and it looks like products from previous collabs with sisters Kendall and Kim are no longer available.
Kylie documented the journey of Kylie Cosmetics and the relaunch in a Youtube documentary titled Inside Kylie Cosmetics.
Kylie Cosmetics is coming to Boots Ireland stores soon, but the products are available globally online now, although to avoid customs charges you might want to wait.
What do you think of the relaunched Kylie Cosmetics? What will you be picking up?