Our Favourite Movies With Sequels On Netflix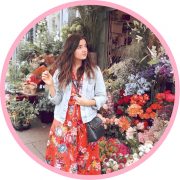 Ever popped a movie on Netflix only to find that the sequel is nowhere in sight? During these times, we have a bit more extra time to watch movies on Netflix so why not delve into movies that offer a little something extra.
Here are some movies with sequels on Netflix:
Pitch Perfect 2 & 3

Sure, you've seen Pitch Perfect, but did you know that the sequels are available on Netflix? Yep, you can soak up some more a cappella with The Bellas as they defend their title at the World Championships in Pitch Perfect 2, and head off on a European adventure in Pitch Perfect 3!
Bring It On

The Bring It On franchise spans 6 movies, with Bring It On 2 and 3 available on Netflix. If you've seen the first one then you have to give the next two a watch. But don't worry if you've not seen the first, the movies aren't really a continuation of one another. If you want your fix of competitive cheerleading though, it's nice to know there's more than one movie on offer!
To All The Boys I've Loved Before

It's not secret that we here at Missy love TATBILB, so having both the original and its sequel available on Netflix is music to our ears. The third movie is reportedly dropping at the end of this year so even more reason to watch if you haven't already (or re-watch if you have!).
See Also
The Twilight Saga

The Twilight Saga spans across 5 movies, and every single one of them is available on Netflix! I recently had a Twilight marathon, and would highly recommend it. Whether you're watching for a bit nostalgia or you've never seen the movies before but are looking for something with sequels then the Twilight Saga is the one for you.
Shrek 1 & 2

Who doesn't enjoy a good animated movie? Shrek is a classic in the animated movie category by now, but it's still great and definitely worth a watch. Whilst there are 5 movies in the Shrek movie franchise, the first two are available on Netflix, and tbh – they're the best of the lot!
Will you be watching some of our recommendations of movies with sequels on Netflix? What are some of your favourite movies with sequels on Netflix?