Our Top 10 Favourite Christmas Songs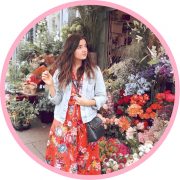 Christmas is nearly here, and what better way to get the festive juices flowing than with a bit of music? We've put together our favourite Christmas songs for you to add to your holiday playlist!
Justin Bieber – Under the Mistletoe
One of the newer Christmas songs that turned out well. Justin Bieber's Under The Mistletoe will get stuck in your head straight away!
Mariah Carey – All I Want For Christmas Is You
Arguably the most popular Christmas song EVER! Mariah Carey's All I Want For Christmas Is You will have you attempting to reach those high notes like never before (apologise to your parents/neighbours in advance…)
Wham! – Last Christmas
A movie by the same name came out this year, and whilst that's getting mixed reviews, you can't beat Wham!'s classic.
Michael Bublé – Have Yourself A Merry Little Christmas
Mr. Christmas himself, anything from Micheal Bublé's Christmas album will have you in festive spirits!
Band Aid – Do They Know It's Christmas? (1984)
There's been many a cover of this Christmas song throughout the years, but the original is the best (as usual). Do They Know It's Christmas is a great song with an important message.
Elton John – Step Into Christmas
I mean, this song is Christmas personified! Give it a listen and thank us later.
Wizzard – I Wish It Could Be Christmas Everyday
Don't we all, Wizzard, don't we all? This Christmas song is usually blared everywhere from November, and we can see why!
The Darkness – Christmas Time (Don't let The Bells End)
Another Christmas song that will have you attempting those impossibly high notes. Christmas Time by The Darkness is a firm favourite!
Jona Lewis – Stop The Cavalry
Written about Christmas during Wartime this classic has a lovely sentiment, it's also got a funky bop to it!
Kelly Clarkson – Underneath The Tree
Kelly Clarkson did the impossible with this one and made a modern Christmas song a classic, we're big fans of this tune at Missy HQ!
What's your favourite Christmas song?