20 Christmas Movies To Watch This Festive Season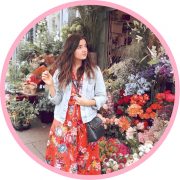 The countdown to Christmas is well and truly on. What better way to get into the festive spirit than settling down with a nice hot chocolate, some snacks, and a great Christmas movie.
We've selected some of our favourite Christmas movies from the classics to some more modern picks, for you to choose from:
Christmas With The Kranks
This is a great Christmas movie to watch to ease into the festive mood. "The Kranks scandalise everyone when they declare that they won't be celebrating Christmas. But, when their daughter decides to visit home, they get off on a mad rush to organise a spanking Christmas."
How The Grinch Stole Christmas
"Grinch lives in solitude just outside Whoville. He hates the townsfolk and despises Christmas. Cindy Lou, a six-year-old girl who believes in the spirit of the festival, sets out to reform him."
Miracle on 34th Street (1994)
"Six-year-old Susan Walker (Mara Wilson) is skeptical of the Christmas myth surrounding Santa Claus, a trait she perhaps learned from her mother, Dorey (Elizabeth Perkins). When tasked with hiring the Santa who will pose with kids at Macy's, Dorey enlists a man with the curious name of Kris Kringle (Richard Attenborough) who claims to be Santa himself."
Home Alone 1 & 2
"Eight-year-old Kevin is accidentally left behind when his family leaves for France. At first, he is happy to be in charge, but when thieves try to break into his home, he has to put up a fight." Home Alone 2 sees Kevin winding up in NYC on his own. When the same thieves show up, Kevin has to ward them off, again…
The Santa Clause
"By helping Santa Claus with a Christmas crisis, Scott finds he's inadvertently agreed to become the next Santa Claus. Now he has to deal with a suspicious ex-wife while trying to keep his secret safe." There's a The Santa Clause 2, and 3 if you enjoy the first one!
The Princess Switch
"One week before Christmas, a duchess switches places with an ordinary woman from Chicago, who looks exactly like her, and they each fall in love with each other's beaus." This only came out last year, but it's already a firm favourite. Expect ALL the cheesiness that comes with Christmas movies! There's a sequel in the works too!
Arthur Christmas
"When Santa's gawky son Arthur learns that owing to a technical glitch a little girl's Christmas gift has been misplaced, he sets out on a mission to deliver the present before it is too late."
The Holiday
"Two girls from different countries swap homes for the holidays to get away from their relationship issues. However, their lives change unexpectedly when they meet and fall in love with two local guys."
Love Actually
"Eight London couples try to deal with their relationships in different ways. Their tryst with love makes them discover how complicated relationships can be." Love Actually is a classic Christmas movie, weaving the lives of much beloved characters together in some unexpected ways. Just be aware that this movie does feature some mature scenes.
The Muppet Christmas Carol
"Scrooge, an old miser who doesn't care about the joyous season of Christmas is visited by spirits who foretell his future. Will Scrooge turn over a new leaf and change his ways?" The classic Dickens novel is brought to life by a host of The Muppets cast.
Elf
"Buddy, a human, is raised amongst elves at the North Pole. When he discovers that he is not an elf, he travels to New York to search for his biological father." You've probably seen this one a million times, but there's no harm in giving it another watch!
Christmas Inheritance
"Before ambitious heiress Ellen Langford can inherit her father's business, she must deliver a special Christmas card to her dad's former partner in Snow Falls. When a snowstorm strands her at the town inn, she discovers the true gift of Christmas." Another relatively new Netflix movie that's becoming a bit of a classic, this is a great feel good Christmas movie!
A Christmas Prince
" Christmas comes early for an aspiring young journalist when she's sent abroad to get the scoop on a dashing prince who's poised to be king." You can almost guess what happens…. There's a sequel already on Netflix, and a third instalment coming out!
The Christmas Chronicles
"Siblings Kate and Teddy Pierce hatch a scheme to capture Santa Claus on Christmas Eve. When the plan goes awry, the kids join forces with a somewhat jolly Saint Nick and his loyal elves to save the holiday before it's too late." A great one to watch with all the family!
Four Christmases
"Lovers Brad and Kate plan to go on a vacation to Fiji to spend the holidays. However, when their vacation plan is foiled, they are forced to visit all four of their divorced parents for Christmas." A laugh out loud Christmas movie. Again, this one is more suited to a mature audience.
The Polar Express
"A young boy boards a train and embarks on an extraordinary journey to the North Pole to meet Santa Claus. His life takes a turn after he encounters special people that make his journey memorable." Something to watch with all the family, especially younger siblings.
Let It Snow
"A snowstorm hits a small midwestern town on Christmas Eve, bringing together a group of highschool students. They soon find their friendships and love lives colliding, and and Christmas morning, nothing will be the same."
The Knight Before Christmas
"A medieval knight is transported to the present day, where he falls for a high school science teacher who's disillusioned by love." Possibly the newest release on our list, this looks like a cute rom-com style Christmas movie. Vanessa Hudgens can do no wrong in our eyes!
Die Hard
Die Hard and it's Christmas movie-ness is a hotly debated topic, it takes place at a Christmas office party so we're going to include it. It's also a good one to watch if you get a bit tired of the very Christmas orientated movies. "Just as Detective McClane lands in LA to spend Christmas with his wife, he learns about a hostage situation in an office building. Hans Gruber is the culprit and McClane's wife is one of the hostages."
Bridget Jones's Diary
Again, a debatable Christmas movie in the traditional sense, but there are a few references so we're including it. "Bridget, a single woman, writes a diary which focuses on the things she wishes to happen in her life. However, her life changes when two men vie for her affection."
What's your favourite Christmas movie? Let us know over on our Instagram!