Taylor Swift Is Releasing A New Version of 'Fearless'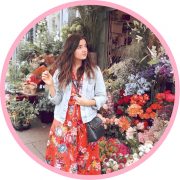 Taylor Swift announced she would be releasing new versions of her first 6 albums after drama over her master copies with Scooter Braun. 
Today, Taylor took to her Instagram to announce the first of the six albums is being released soon! Here's what we know so far…
The First Single Will Be…
In her announcement, Swift informed fans that the first single from this new version of Fearless will be the ever popular Love Story. 
Love Story (Taylor's Version) will be out tonight!
There Will Be New Songs…
Fearless (Taylor's Version) will feature 26 songs total. Six of these songs were never released and were written when Taylor was still a teen. On the decision to add these unreleased songs to Fearless (Taylor's Version), Swift said:
"I've decided to add songs from the vault, which are songs that almost made the original Fearless album, but I've now gone back and recorded those so that everyone will be able to hear not only the songs that made the album but the songs that almost made it – the full picture."
When Will 'Fearless' (Taylor's Version) Be Released?
We know Taylor Swift loves planting Easter eggs, so it came as no surprise that her announcement contained a few clues as to when the album would be released.
You may have noticed her announcement is scattered with random capital letters. Put these capital letters together, and it spells out "April 9th."
Fearless (Taylor's Version) will be released on the 9th of April, 2021.
Are you excited to hear Taylor's version of the album Fearless? Which album are you most looking forward to hearing Taylor's version of?