The Best Christmas Movies Available On Disney Plus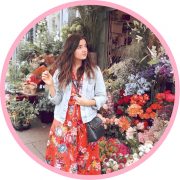 If you have Disney Plus, these are the best Christmas movies available to stream and get you in the festive mood!
The Best Christmas Movies To Watch On
Disney Plus
Home Alone 1 & 2
A true Christmas classic, Home Alone is one of the best Christmas movies (in my opinion). It's not Christmas until we've seen Home Alone and it's equally as fab sequel in our house. And yes, that is Moira from Schitt's Creek…
When bratty 8-year-old Kevin McCallister acts out the night before a family trip to Paris, his mother makes him sleep in the attic. After the McCallisters mistakenly leave for the airport without Kevin, he awakens to an empty house and assumes his wish to have no family has come true. But his excitement sours when he realizes that two con men plan to rob the McCallister residence, and that he alone must protect the family home.
The Santa Clause (1, 2 & 3)
Another truly iconic Christmas movie, The Santa Clause and its sequels are the perfect way to get in the Christmas mood.
Divorced dad Scott has custody of his son  on Christmas Eve. After he accidentally kills a man in a Santa suit, they are magically transported to the North Pole, where an elf explains that Scott must take Santa's place before the next Christmas arrives. Scott thinks he's dreaming, but over the next several months he gains weight and grows an inexplicably white beard. Maybe that night at the North Pole wasn't a dream after all — and maybe Scott has a lot of work to do.
Godmothered
A Disney Plus original, Godmothered is a new contender in the Christmas movie category.
Set at Christmas time, "Godmothered" is a comedy about Eleanor, a young, inexperienced fairy godmother-in-training (Jillian Bell) who upon hearing that her chosen profession is facing extinction, decides to show the world that people still need fairy godmothers. Finding a mislaid letter from a 10-year-old girl in distress, Eleanor tracks her down and discovers that the girl, Mackenzie, is now a 40-year-old single mom (Isla Fisher) working at a news station in Boston. Having lost her husband several years earlier, Mackenzie has all but given up on the idea of "Happily Ever After," but Eleanor is bound and determined to give Mackenzie a happiness makeover, whether she likes it or not.
Noelle
Another Disney Plus original here, Noelle is a cute (ultra cheesy) Christmas movie that we can see becoming a firm family favourite.
Kris Kringle's daughter is full of Christmas spirit and holiday fun, but wishes she could do something "important" like her beloved brother Nick, who will take over from their father this Christmas. When Nick is about to crumble like a gingerbread cookie from all the pressure, Noelle suggests he take a break and get away…but when he doesn't return, Noelle must find her brother and bring him back in time to save Christmas.
The Nutcracker and the Four Realms
Another classic that comes to mind is The Nutcracker. The famous ballet comes to life in this Disney remake.
All Clara wants is a key – a one-of-a-kind key that will unlock a box that holds a priceless gift. A golden thread, presented to her at godfather Drosselmeyer's annual holiday party, leads her to the coveted key—which promptly disappears into a strange and mysterious parallel world. It's there that Clara encounters a soldier named Phillip , a gang of mice and the regents who preside over three Realms: Land of Snowflakes, Land of Flowers and Land of Sweets. Clara and Phillip must brave the ominous Fourth Realm, home to the tyrant Mother Ginger, to retrieve Clara's key and hopefully return harmony to the unstable world. 
What movies will you be watching on Disney Plus this year? What's your favourite Disney Christmas movie?
Blurbs courtesy of Disney.