The Best Dance TikTok Accounts To Follow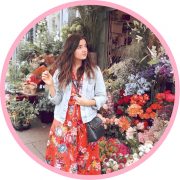 TikTok is almost synonymous with dancing nowadays. If there's a catchy song out there, there is more than likely a TikTok dance to go along with it! If you're a dance enthusiast or just enjoy a bit of dance based entertainment then you need to be following these dance TikTok accounts!
Here are the best dance TikTok accounts to follow:
Charli D'Amelio
Would this even be a round up of the best dance TikTok accounts to follow without mentioning the queen of dance TikTok, Charli D'Amelio? With nearly 50 million followers and 3.2 billion likes, as well as some fun dances it's no wonder Charli has had the opportunity to collab with the likes of another dance queen, Jennifer Lopez!
Madi Monroe
For all of the latest TikTok dances @madi is definitely worth a follow!
McKenzi Brooke
@mckenzibrooke makes really fun dance videos alongside her brother @reifharrison. If you have a sibling you'll be pestering them into re-creating their dance routines in no time! Their outfit co-ordination is also extremely impressive.
See Also
Gabby Murray
Not only does @gabby_murayy feature fun dances on her TikTok account but she uses a lot of cool effects, and shows you behind the scenes of how she makes her videos!
Haley Sharpe
@yodelinghaley is the creator of the famous 'Say So' dance on TikTok! Haley even features in the video for the Doja song. Her TikTok is super dance orientated and she even breaks down the dances for people to learn easily!
Will you be following any of our dance TikTok account recommendations? What dance TikTok accounts do you think we should follow?