The Best YA Books Being Released in August 2021…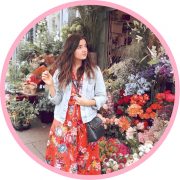 How is it August already? The months might be flying by, but that also means we have a lot of new books to look forward to! Here are some of the best YA books coming in August 2021…
Like Other Girls 
by Britta Lundin
Release date: August 3rd, 2021
"What if I played football?" I ask. As soon as it's out of my mouth, I feel stupid. Even suggesting it feels like I've overstepped some kind of invisible line we've all agreed not to discuss. We don't talk about how Mara is different from other girls. We don't talk about how Mara is gay but no one says so. But when I do stuff like this, I worry it gets harder for us all to ignore what's right in front of us. I direct my gaze to Quinn. "What do you think?"
"I think it's frickin' genius," he says.
After getting kicked off the basketball team for a fight that was absolutely totally not her fault (okay maybe a little her fault), Mara is dying to find a new sport to play to prove to her coach that she can be a team player. A lifelong football fan, Mara decides to hit the gridiron with her brother, Noah, and best friend, Quinn-and she turns out to be a natural. But joining the team sets off a chain of events in her small Oregon town-and within her family-that she never could have predicted.
Inspired by what they see as Mara's political statement, four other girls join the team. Now Mara's lumped in as one of the girls-one of the girls who can't throw, can't kick, and doesn't know a fullback from a linebacker. Complicating matters is the fact that Valentina, Mara's crush, is one of the new players, as is Carly, Mara's nemesis-the girl Mara fought with when she was kicked off the basketball team. What results is a coming-of-age story that is at once tear-jerking and funny, thought-provoking and real, as Mara's preconceived notions about gender, sports, sexuality, and friendship are turned upside down.
As Good As Dead by Holly Jackson
Release date: August 5th, 2021
The third thrilling book in the bestselling, award-winning A Good Girl's Guide to Murder series
Pip Fitz-Amobi is haunted by the way her last investigation ended. Soon she'll be leaving for Cambridge University but then another case finds her . . . and this time it's all about Pip.
Pip is used to online death threats, but there's one that catches her eye, someone who keeps asking: who will look for you when you're the one who disappears? And it's not just online. Pip has a stalker who knows where she lives. The police refuse to act and then Pip finds connections between her stalker and a local serial killer. The killer has been in prison for six years, but Pip suspects that the wrong man is behind bars. As the deadly game plays out, Pip realises that everything in Little Kilton is finally coming full circle. If Pip doesn't find the answers, this time she will be the one who disappears . . .
Beyond the Mapped Stars by Rosalyn Eves
Release date: August 24th, 2021
A sweeping adventure, set in the late 19th century, about science, love, and finding your place in the world, perfect for fans of Ruta Sepetys and Julie Berry.
Seventeen-year-old Elizabeth Bertelsen dreams of becoming an astronomer, but she knows such dreams are as unreachable as the stars she so deeply adores. As a Mormon girl, her duty is to her family and, in a not too far away future, to the man who'll choose to marry her.
When she unexpectedly finds herself in Colorado, she's tempted by the total eclipse of the sun that's about to happen—and maybe even meeting up with the female scientists she's long admired. Elizabeth must learn to navigate this new world of possibility: with her familial duties and faith tugging at her heartstrings, a new romance on the horizon, and the study of the night sky calling to her, she can't possibly have it all…can she?
Both Sides Now by Peyton Thomas
Release date: August 24th, 2021
Gilmore Girls meets Red, White and Royal Blue in this witty and warm-hearted novel about a trans teen finding his place in the world.
There's only one thing standing between Finch Kelly and a full-blown case of high school senioritis: the National Speech & Debate Tournament. Taking home the gold would not only be the pinnacle of Finch's debating career, but the perfect way to launch himself into his next chapter: college in Washington, D.C. and a history-making career as the first trans congressman. What could possibly go wrong?
Well, for starters, Finch could develop a teeny tiny crush on his very attractive, very taken, and very gay debate partner, Jonah. Never mind that Finch has never considered whether he's interested in more than just girls.
And that dream of college in DC? Finch hasn't exactly been accepted anywhere yet, let alone received the full-ride scholarship he'll need to make this dream a reality.
Worst of all, though, is this year's topic for Nationals: transgender rights. If he wants to cinch the gold, and get into college, Finch might have to argue against his own humanity.
People say there are two sides to every argument. But, as Finch is about to discover, some things–like who you are and who you love–are not up for debate
Wicked Little Deeds 
by Kat Ellis
Release date: August 5th, 2021
From its creepy town mascot to the story of its cursed waterfall, Burden Falls is a small town dripping with superstition. Ava Thorn knows this well – since the horrific accident she witnessed a year ago, she's been plagued by nightmares.
But when someone close to her is brutally murdered and Ava is the primary suspect, she starts to wonder if the legends surrounding the town are more fact than fiction.
Whatever secrets Burden Falls is hiding, there's a killer on the loose, and they have a vendetta against the Thorns…
What YA books are you most looking forward to reading in August 2021? Join the Missy Book Club! and see what YA books released in August 2021 we'll be reading!
*Blurbs courtesy of Goodreads.com.