The Best YA Books Being Released In June!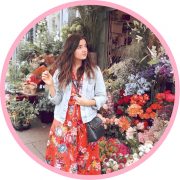 June is just around the corner, which means more new books being released (yay!). We've rounded up some of the best YA books being released in June, and we're super excited to read them!
Here are the best YA books being released in June:
The Falling In Love Montage by Ciara Smyth


SHOP NOW

Release date: 9th of June, 2020
Saoirse doesn't believe in love at first sight or happy endings. If they were real, her mother would still be able to remember her name and not in a care home with early onset dementia. A condition that Saoirse may one day turn out to have inherited. So she's not looking for a relationship. She doesn't see the point in igniting any romantic sparks if she's bound to burn out.
But after a chance encounter at an end-of-term house party, Saoirse is about to break her own rules. For a girl with one blue freckle, an irresistible sense of mischief, and a passion for rom-coms.
Unbothered by Saoirse's no-relationships rulebook, Ruby proposes a loophole: They don't need true love to have one summer of fun, complete with every cliché, rom-com montage-worthy date they can dream up—and a binding agreement to end their romance come fall. It would be the perfect plan, if they weren't forgetting one thing about the Falling in Love Montage: when it's over, the characters actually fall in love… for real.
All Eyes On Her by Laurie Elizabeth Flynn


SHOP NOW

You heard the story on the news. A girl and a boy went into the woods. The girl carried a picnic basket. The boy wore bright yellow running shoes. The girl found her way out, but the boy never did….
Everyone thinks they know what happened. Some say Tabby pushed him off that cliff— she didn't even like hiking. She was jealous. She had more than her share of demons. Others think he fell accidentally—she loved Mark. She would never hurt him…even if he hurt her.
But what's the real story? All Eyes On Her is told from everyone but Tabby herself as the people in her life string together the events that led Tabby to that cliff. Her best friend. Her sister. Her enemy. Her ex-boyfriend. Because everybody thinks they know a girl better than she knows herself.
What do you think is the truth?
A Song Below Water by Bethany C. Morrow


SHOP NOW

Release date: 2nd of June, 2020
Tavia is already at odds with the world, forced to keep her siren identity under wraps in a society that wants to keep her kind under lock and key. Never mind she's also stuck in Portland, Oregon, a city with only a handful of black folk and even fewer of those with magical powers. At least she has her bestie Effie by her side as they tackle high school drama, family secrets, and unrequited crushes.
But everything changes in the aftermath of a siren murder trial that rocks the nation; the girls' favorite Internet fashion icon reveals she's also a siren, and the news rips through their community. Tensions escalate when Effie starts being haunted by demons from her past, and Tavia accidentally lets out her magical voice during a police stop. No secret seems safe anymore—soon Portland won't be either.
You Should See Me In A Crown by Leah Johnson


SHOP NOW

Release date: 2nd of June, 2020
Liz Lighty has always believed she's too black, too poor, too awkward to shine in her small, rich, prom-obsessed midwestern town. But it's okay — Liz has a plan that will get her out of Campbell, Indiana, forever: attend the uber-elite Pennington College, play in their world-famous orchestra, and become a doctor.
But when the financial aid she was counting on unexpectedly falls through, Liz's plans come crashing down . . . until she's reminded of her school's scholarship for prom king and queen. There's nothing Liz wants to do less than endure a gauntlet of social media trolls, catty competitors, and humiliating public events, but despite her devastating fear of the spotlight she's willing to do whatever it takes to get to Pennington.
The only thing that makes it halfway bearable is the new girl in school, Mack. She's smart, funny, and just as much of an outsider as Liz. But Mack is also in the running for queen. Will falling for the competition keep Liz from her dreams . . . or make them come true?
The Court Of Miracles by Kester Grant


SHOP NOW

Release date: 2nd of June, 2020
Les Misérables meets Six of Crows in this page-turning adventure as a young thief finds herself going head to head with leaders of Paris's criminal underground in the wake of the French Revolution.
In the violent urban jungle of an alternate 1828 Paris, the French Revolution has failed and the city is divided between merciless royalty and nine underworld criminal guilds, known as the Court of Miracles. Eponine (Nina) Thénardier is a talented cat burglar and member of the Thieves Guild. Nina's life is midnight robberies, avoiding her father's fists, and watching over her naïve adopted sister, Cosette (Ettie). When Ettie attracts the eye of the Tiger–the ruthless lord of the Guild of Flesh–Nina is caught in a desperate race to keep the younger girl safe. Her vow takes her from the city's dark underbelly to the glittering court of Louis XVII. And it also forces Nina to make a terrible choice–protect Ettie and set off a brutal war between the guilds, or forever lose her sister to the Tiger.
Will you be reading any of our picks for the best books being released in June?
Did you know we have a book club? You can join the Missy Book Club on Facebook or follow us on Instagram!
*Blurbs via GoodReads