The Best YA Books Being Released in May 2021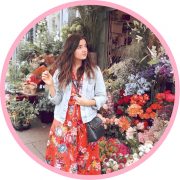 May is jam-packed with some great YA books releases! Here are some of our favourites coming next month…
Hani and Ishu's Guide to Fake Dating
by Adiba Jaigirdar
Release date: May 27th, 2021
Everyone likes Humaira "Hani" Khan—she's easy going and one of the most popular girls at school. But when she comes out to her friends as bisexual, they invalidate her identity, saying she can't be bi if she's only dated guys. Panicked, Hani blurts out that she's in a relationship…with a girl her friends absolutely hate—Ishita "Ishu" Dey. Ishu is the complete opposite of Hani. She's an academic overachiever who hopes that becoming head girl will set her on the right track for college. But Ishita agrees to help Hani, if Hani will help her become more popular so that she stands a chance of being elected head girl.
Despite their mutually beneficial pact, they start developing real feelings for each other. But relationships are complicated, and some people will do anything to stop two Bengali girls from achieving happily ever after.
Meet Cute Diary by Emery Lee
Release date: May 4th, 2021 (Kindle Edition)
Noah Ramirez thinks he's an expert on romance. He has to be for his popular blog, the Meet Cute Diary, a collection of trans happily ever afters. There's just one problem—all the stories are fake. What started as the fantasies of a trans boy afraid to step out of the closet has grown into a beacon of hope for trans readers across the globe.
When a troll exposes the blog as fiction, Noah's world unravels. The only way to save the Diary is to convince everyone that the stories are true, but he doesn't have any proof. Then Drew walks into Noah's life, and the pieces fall into place: Drew is willing to fake-date Noah to save the Diary. But when Noah's feelings grow beyond their staged romance, he realizes that dating in real life isn't quite the same as finding love on the page.
In this charming novel by Emery Lee, Noah will have to choose between following his own rules for love or discovering that the most romantic endings are the ones that go off script.
May The Best Man Win by by Z.R. Ellor
Release date: May 18th, 2021 (Kindle Edition)
Jeremy Harkiss, cheer captain and student body president, won't let coming out as a transgender boy ruin his senior year. Instead of bowing to the bigots and outdated school administration, Jeremy decides to make some noise—and how better than by challenging his all-star ex-boyfriend, Lukas, for the title of Homecoming King?
Lukas Rivers, football star and head of the Homecoming Committee, is just trying to find order in his life after his older brother's funeral and the loss of his long-term girlfriend—who turned out to be a boy. But when Jeremy threatens to break his heart and steal his crown, Lukas kick starts a plot to sabotage Jeremy's campaign.
When both boys take their rivalry too far, the dance is on the verge of being cancelled. To save Homecoming, they'll have to face the hurt they're both hiding—and the lingering butterflies they can't deny.
Tokyo Ever After by Emiko Jean
Release date: May 27th, 2021
Izumi Tanaka has never really felt like she fit in—it isn't easy being Japanese American in her small, mostly white, northern California town. Raised by a single mother, it's always been Izumi—or Izzy, because "It's easier this way"—and her mom against the world. But then Izzy discovers a clue to her previously unknown father's identity…and he's none other than the Crown Prince of Japan. Which means outspoken, irreverent Izzy is literally a princess.
In a whirlwind, Izzy travels to Japan to meet the father she never knew and discover the country she always dreamed of. But being a princess isn't all ball gowns and tiaras. There are conniving cousins, a hungry press, a scowling but handsome bodyguard who just might be her soulmate, and thousands of years of tradition and customs to learn practically overnight.
Izzy soon finds herself caught between worlds, and between versions of herself—back home, she was never "American" enough, and in Japan, she must prove she's "Japanese" enough. Will Izumi crumble under the weight of the crown, or will she live out her fairytale, happily ever after?
Cool for the Summer by Dahlia Adler
Release date: May 11th, 2021
Lara's had eyes for exactly one person throughout her three years of high school: Chase Harding. He's tall, strong, sweet, a football star, and frankly, stupid hot. Oh, and he's talking to her now. On purpose and everything. Maybe…flirting, even? No, wait, he's definitely flirting, which is pretty much the sum of everything Lara's wanted out of life.
Except she's haunted by a memory. A memory of a confusing, romantic, strangely perfect summer spent with a girl named Jasmine. A memory that becomes a confusing, disorienting present when Jasmine herself walks through the front doors of the school to see Lara and Chase chatting it up in front of the lockers.
Lara has everything she ever wanted: a tight-knit group of friends, a job that borders on cool, and Chase, the boy of her literal dreams. But if she's finally got the guy, why can't she stop thinking about the girl?
Off the Record by Camryn Garrett
Release date: May 27th, 2021
The behind-the-scenes access of Almost Famousmeets the searing revelations of #metoo in this story of a teen journalist who uncovers the scandal of the decade.
Ever since seventeen-year-old Josie Wright can remember, writing has been her identity, the thing that grounds her when everything else is a garbage fire. So when she wins a contest to write a celebrity profile for Deep Focus magazine, she's equal parts excited and scared, but also ready. She's got this.
Soon Josie is jetting off on a multi-city tour, rubbing elbows with sparkly celebrities, frenetic handlers, stone-faced producers, and eccentric stylists. She even finds herself catching feelings for the subject of her profile, dazzling young newcomer Marius Canet. Josie's world is expanding so rapidly, she doesn't know whether she's flying or falling. But when a young actress lets her in on a terrible secret, the answer is clear: she's in over her head.
One woman's account leads to another and another. Josie wants to expose the man responsible, but she's reluctant to speak up, unsure if this is her story to tell. What if she lets down the women who have entrusted her with their stories? What if this ends her writing career before it even begins? There are so many reasons not to go ahead, but if Josie doesn't step up, who will?
Excuse Me While I Ugly Cry by Joya Goffney
Release date: May 4th, 2021
Quinn keeps lists of everything—from the days she's ugly cried, to "Things That I Would Never Admit Out Loud" and all the boys she'd like to kiss. Her lists keep her sane. By writing her fears on paper, she never has to face them in real life. That is, until her journal goes missing . . .
Then an anonymous account posts one of her lists on Instagram for the whole school to see and blackmails her into facing seven of her greatest fears, or else her entire journal will go public. Quinn doesn't know who to trust. Desperate, she teams up with Carter Bennett—the last known person to have her journal—in a race against time to track down the blackmailer.
Together, they journey through everything Quinn's been too afraid to face, and along the way, Quinn finds the courage to be honest, to live in the moment, and to fall in love.