The Best YA Books Being Released This September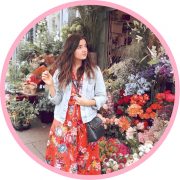 Ah, September. The month it becomes socially acceptable to use 'autumnal' every few sentences, and schools reopen after a well-deserved break. Whilst things are a little different this year as we find ourselves in the throngs of a global pandemic still, we can always rely on a good book.
September has some great releases in store for us! So why not grab a blanket and hot chocolate and curl up with one of these great YA books being released in September…
Here are the best YA books being
released in September


SHOP NOW

Release Date: September 15th, 2020
Korey Fields is dead.
When Enchanted Jones wakes with blood on her hands and zero memory of the previous night, no one—the police and Korey's fans included—has more questions than she does. All she really knows is that this isn't how things are supposed to be. Korey was Enchanted's ticket to stardom.
Before there was a dead body, Enchanted was an aspiring singer, struggling with her tight knit family's recent move to the suburbs while trying to find her place as the lone Black girl in high school. But then legendary R&B artist Korey Fields spots her at an audition. And suddenly her dream of being a professional singer takes flight.
Enchanted is dazzled by Korey's luxurious life but soon her dream turns into a nightmare. Behind Korey's charm and star power hides a dark side, one that wants to control her every move, with rage and consequences. Except now he's dead and the police are at the door. Who killed Korey Fields?
All signs point to Enchanted.


SHOP NOW

Release Date: September 8th, 2020
Comic book geek Wesley Hudson excels at two things: slacking off at his job and pining after his best friend, Nico. Advice from his friends, '90s alt-rock songs, and online dating articles aren't helping much with his secret crush. And his dream job at Once Upon a Page, the local used bookstore, is threatened when a coffeeshop franchise wants to buy the property. To top it off, his annoying brother needs wedding planning advice. When all three problems converge, Wes comes face-to-face with the one thing he's been avoiding—adulthood.
Now, confronted with reality, can Wes balance saving the bookstore and his strained sibling relationship? Can he win the heart of his crush, too?


SHOP NOW

Release Date: September 1st, 2020
From award-winning, bestselling author Ibi Zoboi and prison reform activist Yusef Salaam of the Exonerated Five comes a powerful YA novel in verse about a boy who is wrongfully incarcerated. Perfect for fans of Jason Reynolds, Walter Dean Myers, and Elizabeth Acevedo.
The story that I thought
was my life
didn't start on the day
I was born
Amal Shahid has always been an artist and a poet. But even in a diverse art school, he's seen as disruptive and unmotivated by a biased system. Then one fateful night, an altercation in a gentrifying neighborhood escalates into tragedy. "Boys just being boys" turns out to be true only when those boys are white.
The story that I think
will be my life
starts today
Suddenly, at just sixteen years old, Amal's bright future is upended: he is convicted of a crime he didn't commit and sent to prison. Despair and rage almost sink him until he turns to the refuge of his words, his art. This never should have been his story. But can he change it?


SHOP NOW

Release Date: September 29th, 2020
Kyle and Kimberly have been the perfect couple all through high school, but when Kimberly breaks up with him on the night of their graduation party, Kyle's entire world upends—literally. Their car crashes and when he awakes, he has a brain injury. Kimberly is dead. And no one in his life could possibly understand.
Until Marley. Marley is suffering from her own loss, a loss she thinks was her fault. And when their paths cross, Kyle sees in her all the unspoken things he's feeling.
As Kyle and Marley work to heal each other's wounds, their feelings for each other grow stronger. But Kyle can't shake the sense that he's headed for another crashing moment that will blow up his life as soon as he's started to put it back together.
And he's right.


SHOP NOW

Release Date: September 1st, 2020
The Silence of the Lambs meets Sadie in this riveting psychological thriller about two teenagers teaming up with the FBI to track down juvenile serial killers.
In 1982, two teenagers—serial killer survivor Emma Lewis and US Marshal candidate Travis Bell—are recruited by the FBI to interview convicted juvenile killers and provide insight and advice on cold cases. From the start, Emma and Travis develop a quick friendship, gaining information from juvenile murderers that even the FBI can't crack. But when the team is called in to give advice on an active case—a serial killer who exclusively hunts teenagers—things begin to unravel. Working against the clock, they must turn to one of the country's most notorious incarcerated murderers for help: teenage sociopath Simon Gutmunsson. Despite Travis's objections, Emma becomes the conduit between Simon and the FBI team. But while Simon seems to be giving them the information they need to save lives, he's an expert manipulator playing a very long game…and he has his sights set on Emma.
Captivating, harrowing, and chilling, None Shall Sleepis an all-too-timely exploration of not only the monsters that live among us, but also the monsters that live inside us.


SHOP NOW

Release Date: September 17th, 2020
GROWING UP. FALLING IN LOVE. COMING OUT.
Frankie is nearly fourteen and teenage life certainly comes with its ups and downs. Her mum is seriously ill with MS and Frankie can feel herself growing up quickly, no thanks to Sally and her gang of bullies at school.
When Sally turns out to be not-so-mean after all, they strike up a friendship and are suddenly spending all of their time together.
But Frankie starts to wonder whether these feelings she has for Sally are stronger than her other friendships. Might she really be in love?
Frankie doesn't want Sally to just be her friend. She wants her to be her girlfriend. But does Sally feel the same?

The must-have new novel about falling in love for the first time from bestselling, much-loved children's author, Jacqueline Wilson.
What YA books are you looking forward to being released in September? Will you be reading any of these best YA books being released in September
Don't forget to join the Missy Book Club for all things book-related!
*Blurbs courtesy of goodreads.com