The First Official Trailer for the iCarly Reboot is here!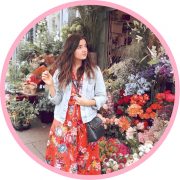 We've been waiting for this ever since the news of an iCarly reboot broke!
The first official trailer for the rebooted iCarly is finally here, and the nostalgia we feel is immense.
The trailer opens with a few flashback scenes of the iCarly we all knew and loved, ending in the sad announcement that iCarly will be taking a break. Flash forward from 2012 to 2021, and Carly (played by Miranda Cosgrove) announces "Welcome to the new iCarly." 
The trailer features beloved characters like Spencer and Freddie, as well as new members of the cast including Freddie's step-daughter, Millicent (Jaidyn Triplett), and Carly's best friend and roommate Harper (Laci Mosley).
What can we expect from the 'iCarly' reboot?
It appears that Spencer is in the same apartment, but the characters have been through a lot in the past 10 years. In an interview with EW last month, Miranda Cosgrove said "With the Freddie character, he's gone through a couple divorces. Spencer has become very wealthy, so there's a lot of different dynamics and different things going on."
With the tagline for the show being "The show you grew up with is all grown up" we can expect the usual antics of iCarly, but with red carpet events, parties, and plenty of bad dates!
When can we watch the 'iCarly' reboot?
The reboot premieres on Paramount Plus on June 17th, with 10 episodes total. We don't yet know when or how we can watch the iCarly reboot in Ireland but we will keep you updated.
Watch: The 'iCarly' reboot trailer: